Happy 2020 Everyone!!! I'm finding it very hard to believe we're into the 2020's, it doesn't seem that long since we were all panicking about the world ending in 2000 (spoiler alert: it didn't). Anyway, a new year and a new decade means the chance for a fresh start and some new year's resolutions.
---
Reading Goals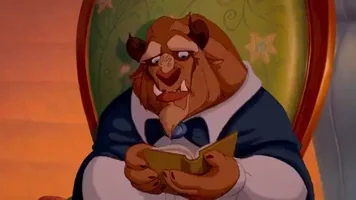 Over the last few years my main goal has been to expand and diversify my reading and I think I've been pretty successful. I'm trying new authors, reading more translated fiction, more books with LGBT+ characters and venturing outwith the safe and the familiar. I'm absolutely loving it and plan to continue with this but with all of my adventures in reading my backlist has been getting somewhat neglected. I have literally hundreds of books on my bookshelf and on my kindle that I was excited to read but have never gotten around to as that new shiny book has always been more appealing. I'm realistic enough to know that a book buying/netgalley request ban is never gonna happen but I am going to set myself some goals that prioritize the books I already have:-
GoodReads Challenge  – I usually read between 130-160 books a year but over the latter half of 2019 I slowed down a lot. I seemed to be permanently on the brink of a reading slump and was finding it difficult to motivate myself to read pretty much anything. This year I'm therefore taking the pressure off and reducing my target to 100 books i.e. 2 per week. I'm not going to stress too much though if I don't hit it.
TBR Jar – One of the biggest hurdles I find to reading backlist books is deciding which one to go for. I have so many that it's all a bit overwhelming. This year I have therefore set up a TBR Jar and added all the books I own and haven't read to it. I plan to pick two books from the jar each month and I will not add any new books during the year. I am a mood reader so I've colour coded the books in the jar by genre so I can pick the type of book I'm in the mood for.
Book Buying Limit – There's no way I'm ever going to manage a book buying ban, buying books is how I relax but I do think I need to put some limits on how many, and which books I buy if I'm ever going to get my TBR under control. My plan is to only buy a new book once I finish one I own and also to not buy more than one book by an author if I haven't read anything by them (I have a habit of buying multiple books by an author despite never having read anything they've written).
NetGalley – Every year I set myself the goal of reducing the number of books on my NetGalley shelf and every year I fail miserably. As I write this I have a scary number of books sitting on my shelf with the oldest one dating back to July 2015. Realistically there's no way I'm going to stick to a request ban but I'm going to try yet again to request no more than I read/review each month. I also need to catch up on my reviews and hopefully get my feedback ratio to 80%.
Series Completion – In December I tried to finish off a few of the series I'd started but there are still quite a few I've stopped midway through despite owning all of the books. In 2020, I will complete one series a month.
Reading Challenges – I do love team reading challenges but this year I'm going to be selective in the team challenges I take part in picking only the less restrictive or time critical ones so I can still read the books I want rather than having to buy books for specific tasks or race to finish them. In terms of individual challenges I'm  only taking part in this year's Popsugar Reading Challenge although I suspect I may not complete all of the prompts (there's a few I don't like the look of).
---
Blog Goals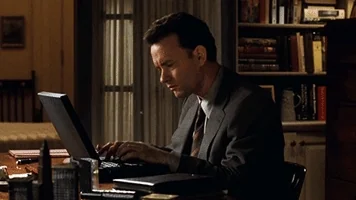 2019 was probably my worst year in terms of stats since I started this blog in 2015 and I only really have myself to blame. I've been avoiding writing reviews, posting erratically and not taking enough time to blog hop. I think I lost a little bit of the love for blogging but that's going to change this year:-
Regular posting – Despite literally having the word planning in my day job title I am probably the most disorganised person in my personal and blogging life but this year that's got to change. I plan to set aside time each week to write up my blog posts and schedule them for certain days. I'm hoping having a schedule and sticking to it will actually free up time and create a bit of balance.
Blog hopping – I have to apologise as I've been really bad at this over the last year. I think I've been slightly avoiding all things blog when really I should have just taken a hiatus. Similar to the previous goal I plan to schedule in time each week to go visit blogs.
Discussion Posts – I have so many ideas for discussion posts but never write them up. I'm therefore going to aim for at least one discussion post a month, even if it's a  list style post.
---
Personal Goals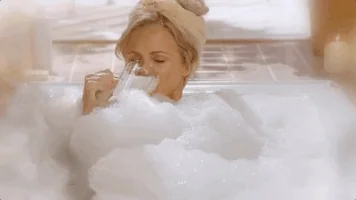 2019 was a pretty stressful year for me as I had to do a lot of work in the house (new kitchen, new heating system), there's been quite a bit of change at work and both the cat and horse have had some health issues. 2020 is probably not going to be much better but I do need to find some way to get more balance and bring my anxiety levels down.
Volunteer – I'm not entirely convinced taking on more is the best way to reduce my stress levels but last year I volunteered at three events (two book festivals and a history festival) and met some great people through it (and had a lot of fun) so I'd like to find more time to volunteer this year. As well as the book festivals I would like to find some other way I can contribute on a more regular basis.
Be more active – I have spent far too much time sitting on my butt over the last year so this year I'm getting out and about. During the week I'm going to make a point of going out with the walking club at lunchtime and at the weekends I'm going to take some trips out and about. There are so many fantastic places to visit locally so I'm going to do that.
Take time to relax – This is something I find so difficult. My brain is always spinning in a million different directions and I worry about and overthink everything. I have got to find some way to just calm down and be in the moment.
---
So those are my goals for the year. Hopefully I'll manage to achieve some of them.
Do you set yourself reading or blog goals? Do we have any in common or are you trying something very different this year?