The WWW Wednesday meme is currently hosted by Sam @ Taking on a World of Words and is a great way to do a weekly update on what you've been reading and what you have planned.

To take part all you have to do is answer the following three questions:
What are you currently reading?
What did you recently finish reading?
What do you think you'll read next?
I was on holiday last week and didn't have time to schedule any posts before I left as I planned to do due to a troublesome little black cat. This therefore covers the last couple of weeks reading.
---
Currently Reading
I finally started reading Legendary, the sequel to Caraval yesterday and while I'm only around a quarter of the way through I am already loving it. I have to admit that knowing the story followed Tella (the wilder, more reckless of the two sisters) I was a little wary going in as I didn't really take to her in Caraval. However, she's turning out to be a very interesting character. She knows (and speaks) her own mind and isn't afraid to take a risk which makes for a pretty exciting read. It's not hurting that there's a bit of flirtation with the resident bad boy 😉
---
Recently Finished
I've had an odd couple of weeks with 5 days in Spain horse riding and a cat who decided that just before I left was the perfect time to develop a limp. Needless to say I've been a bit stressed so I've been doing what I always do and escaping into some light (ish) reading to take my mind off things and I managed to finish 6 books.

Snap by Belinda Bauer (NetGalley) – Bauer is fast becoming one of my go to authors when I'm looking for a pretty fast paced and twisty thriller and I very much enjoyed this one. It has an absolutely brilliant beginning before diverging into three seemingly unconnected stories before coming back together. There are maybe a few too many coincidences but if you just go with it it's a great read, and I loved Jack.
Dear Martin by Nic Stone (NetGalley) – There's been a lot of buzz around this story of race relations and it is a really fascinating read. I did find it a little on the short side (I finished it in a couple of hours) and therefore lacking a little bit of depth and emotion but it is worth reading.
The Summer Scandal by Kat French (NetGalley) – French is one of my favorite romance authors and this turned out to be a great poolside read. It's sweet and fun read with a little bit of mystery and a lot of romance. And, as always it has French's usual slightly quirky characters.

Chaser by Kylie Scott (NetGalley) – I'd only read one other Kylie Scott (Lick from the Stage Dive series) before picking this up but while it's the third book in the Dive Bar series it can easily be read as a standalone. It's quite a sweet story about a barman who doesn't like commitment but can't resist getting involved with a young pregnant woman
Twisted Palace by Erin Watt (Kindle Unlimited) – I was looking for something light and easy and remembered this the third book in the series was lurking on my kindle. These books always feel like a bit of an American soap to me (think Dallas without the oil) so they're great for a bit of escapism.
Northanger Abbey by Jane Austen (owned) – Possibly my fave Austen I re read this for a challenge and very much enjoyed (I swear I could read this every year).
---
Reading Next
I've been going a bit nuts on NetGalley yet again (it's just too tempting) and currently have about 50 books sitting on my shelf which is not good (although it kinda is cos there's a lot of good books there) so my focus this month is going to be on getting all caught up. I think one or more of these four will probably be my next read.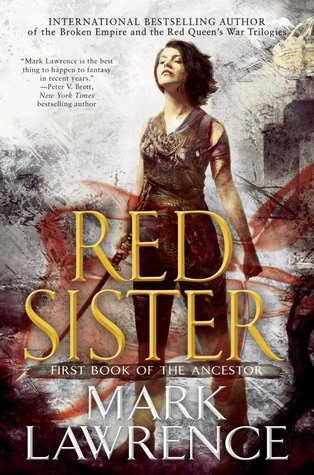 Have you read any of the books on my list this week? Any others you'd recommend? As always please feel free to leave comments and links below.
Happy Reading ❤