The theme for this weeks Top Ten Tuesday over at The Broke and the Bookish is a Halloween freebie. I have to admit I went into a bit of a panic when I heard this as there are just so many things you can do. I have however realized that I've never actually done a post on some of my favorite Halloween reads so, while it's probably not the most original take on the prompt, that's what I've decided to do.
These are probably favorite recent reads rather than all time faves but I've tried to include a good mix and some lesser known books so there's something for everyone.
---
Young Adult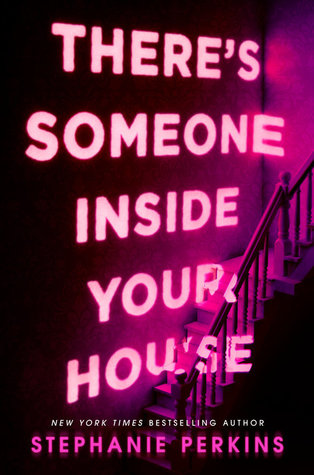 ---
Adult

The Ocean at the End of the Lane by Neil Gaiman – Not sure why but there was a lot in this that creeped me the hell out. I mistakenly thought it was YA when I started it but it's really not. Beautifully written and absolutely horrifying at times.
The Girl with all the Gifts by M.R. Carey – This was not at all what I was expecting when I first picked it up. I personally wouldn't say it's a particularly scary read but it does have the odd moment where you kinda want to cover your eyes. Absolutely brilliant, as is the film.
The Beast of Barcroft by Bill Schweigart –  Something is terrorizing the neighborhood killing the local wildlife, pets and a few of the neighbors. Could it be some mythical beast, or has someone's dog gone rabid (hint: it's not the latter)? This is the book that taught me the meaning of cryptozoology and also had me looking into the Beast of West Lothian (totally a real thing just like apparently the Beast of Barcroft was).
---
Paranormal Romance
Once Burned by Jeaniene Frost – If you're going to get involved with a vampire might as well make it Dracula, wait woops not supposed to call him that. He might get angry and torch the place. Jeaniene Frost books are definitely my fave guilty pleasure read and Vlad Tepesh is by far my favorite alpha male. Hot, hot, hot and hilariously funny at times.
The Skeletons of Scarborough House by Kitty French – I see dead people, sorry already done that. This time it's Melody Bittersweet who sees dead people and decides to use her talent by starting the Girl's Ghostbusting Agency. Unfortunately being the local nut doesn't leave much potential for love and the only options seem to be scumbag ex and competition and the local reporter determined to prove you a fraud. This is a funny read but also more emotional than you would expect. Also Kitty French is the master at creating chemistry in the most unexpected of places.
Fashionably Dead by Robyn Peterman – Vampyres with a Y this time (is there a difference?). Anyway, girl goes to get hypnotized to stop smoking and winds up a vampyre, it could happen to anyone. I love Robyn Peterman books, they're very crude but extremely fun reads.
---
So that's my top ten Halloween reads. Have you read any of these or have I tempted you to pick them up? What are your favorite Halloween reads?
Feel free to leave comments below and links to your own top ten's.