I usually try to post an Autumn/Fall TBR but given how ridiculously late I am this year and how weirdly excited I am about Halloween I've decided to dedicate this month to all things creepy. I love all things horror (mostly books and films though) so I'm hoping to post lots of reviews, reading rec's and ummmm… other stuff with a bit of spooky theme. Welcome to Spooktober.
Today I'm kicking things off with my Spooktober TBR. These are a mix of books that I've been looking forward to reading or have recently picked up on NetGalley that I've forced to fit the theme are perfect for the season.
So without further ado…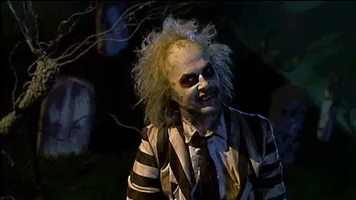 ---
SPOOKTOBER TBR
The Secret of Cold Hill by Peter James – I'm already half way through this classic haunted house story so including this in the list is either a bit of a cheat or an easy win 🙂 but I do love a creepy ghost story with strange noises and mysterious figures who may be corporeally challenged. It's actually a sequel to The House on Cold Hill which I read and enjoyed but can be read as a standalone.
The Lost Ones by Anita Frank – I picked this ARC up from NetGalley based largely on the cover and the comparisons to The Woman in Black. I don't read a lot of historical fiction but I'm more than happy to make an exception for something that sounds like a creepy gothic horror.
City of Ghosts by Victoria Schwab – I don't tend to read a lot of middle grade books but given it's written by the wonderful Victoria Schwab (who can seemingly do no wrong) and is set in Edinburgh I couldn't resist. This is the first book in a series though so there is a risk that if I enjoy it I'll have to read sequel Tunnel of Bones.
The Wych Elm by Tana French – I don't think this is technically a spooky read but I'm justifying it on the basis of the wych in the title. I also got this from NetGalley ages ago and have yet to read so I could do with the push. I do love Tana French but have a horrible habit of putting them off.
The Lingering by SJI Holliday – As well as being Spooktober this is also #Orentober so I couldn't resist including the Lingering on my list. I have sooo many Orenda books on my TBR (they're unfailingly brilliant) and this is one I bought when it first came out and have been waiting for the perfect opportunity to read.
House of Ghosts by WC Ryan – I mean the title pretty much explains why I couldn't resist this when I spied it on NetGalley. Yet again it's one that's already out and I have yet to get around to reading but it sounds suitably creepy and is set in the past so I should be safe… well maybe.
The Dark Descent of Elizabeth Frankenstein by Kiersten White – Confession time I tried to listen to Mary Shelley's Frankenstein on audio and gave up half way through. It was possibly the narrator (sorry Dan Stevens) but as soon as it got to the monster's story I completely lost focus. I am however very excited about this reworking of the story. White is one of my fave authors and I've been loving her twists on classic stories.
Wayward Son by Rainbow Rowell – Not sure this is technically a creepy or spooky read but it's just out, I have a copy and there's ummm… vampires so it totally counts. I loved Carry On and I love Rowell's writing so have been anxiously awaiting this. And, as a mood reader there's no way I'll be able to stick to a list that's solely creepy ghost stories (also if I did I may never sleep again).
Blood Bound by Patricia Briggs – This is probably more urban fantasy/paranormal romance but with vampires, werewolves and probably some other beasties I think it fits the bill, plus I need a little bit of romance in my reading life. This is actually the second in the Mercy Thompson series so I've been meaning to read it ever since I finished the first book.
The Curse of Tenth Grave by Darynda Jones – This is also more urban fantasy/paranormal romance following as it does a private investigator who can see dead people but it's been far too long since I read a Charley Davidson. I have an ARC of the thirteenth and final book so there's also that for added motivation.
Monstrous Heart by Claire McKenna – This is described as a "gothic, epic, romantic fantasy at it's very best; a tale of magic, intrigue on dangerous waters and a love story for the ages" so yep hopes are high for this despite some decidedly not so great early reviews. Fingers crossed I fall into the loved it camp.
The Silent Companions by Laura Purcell – I bought this a while back based on a number of rave reviews (many of which used variations of the phrase genuinely creepy gothic mystery to describe it) but yet again have had it lurking on my kindle unread. I think it's time I rectified that… even if I can never sleep again 😮
---
So that's my reading list. I am a little concerned it may be a tad too creepy (reading The Secret of Cold Hill before bed has already got me spooked) but there are hopefully a few less terrifying reads on the list. Are there any you've read? Any not on my list I should be checking out? Let me know below.
Happy reading and see you on the spooky side.
Ali x