The theme for this weeks Top Ten Tuesday over at The Broke and the Bookish is books that you had a hard time with. Either books you struggled to get into and ended up loving, books that were a chore or books you DNF. Yet again being the indecisive person I am I couldn't pick any of these so I've decided just to list 10 books I found a bit of a struggle, some I ended up loving, others not so much 🙂
(I would also like to apologize in advance as I suspect my opinion is not a popular one on a lot of these).
---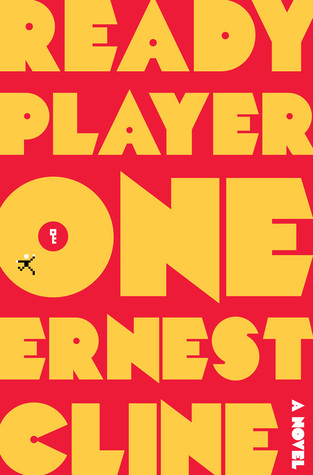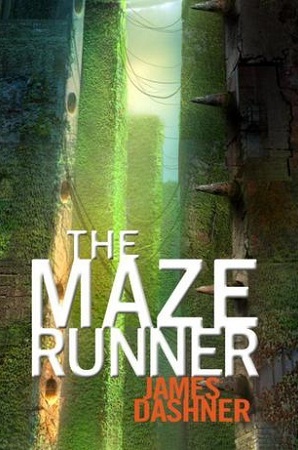 Red Rising by Pierce Brown – Honestly when I first started reading this series I thought it was a blatant rip off of both Harry Potter and the Hunger Games. It annoyed me so much I almost DNF it on multiple occasions. Even after I finished it I left a big ranty review. Then I heard Pierce Brown talk about it at a book signing and somehow he changed my mind completely. I do think the second book is the best of the series (it goes kinda Star Wars) but they're all good and I'm so glad I read it.
The Maze Runner by James Dashner – This book was a serious struggle for me and I had to force my way through pretty much the whole thing. The slang they use annoyed me throughout and I didn't really like anyone so found it difficult to care. Needless to say I haven't been rushing to read any further in the series.
Ready Player One by Ernest Cline – I am child of the 80s so I loved all of the references to that time but it took me a while to figure out the whole RPG bit so it's safe to say I was fairly confused in the beginning. Once I got into it I enjoyed it but it wasn't the easiest read. Overall I'm glad I read it but it's not one I'll be rushing to pick up again.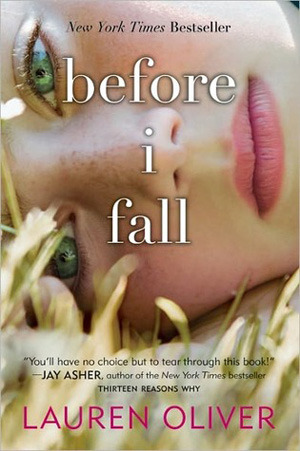 Looking for Alaska by John Green – To be completely honest I don't think I've ever been so bored in my life as I was when I was reading this. I didn't like a single character and didn't give a stuff what happened to any of them, I just wanted it to be over. This is the book that put me off ever reading another John Green book (sorry – I always get a bit ranty about this one). If I hadn't been reading this as part of a team challenge I would have given up on it and I still wish I had.
Release by Patrick Ness – I really don't want to put a Patrick Ness on this list but I have to confess I found his latest book a bit of a struggle. The main storyline is good, it's the side story about a ghost which left me a bit confused. I'm still glad I read it but it's definitely not my favorite Ness book.
Before I Fall by Lauren Oliver – This is a book I wasn't too sure about at first. The main character is not particularly likeable. She and her group of friends are the popular and mean girls. As the story (and main character) developed however I fell in love with it and now I'd rate it as one of my favorite reads (the film is also good)
Lady Midnight by Cassandra Clare – I loved the Mortal Instruments series but was a bit meh about the Infernal Devices (I still haven't finished the last book). I hoped therefore that the contemporary setting of Lady Midnight would make it more along the lines of TMI, unfortunately not. I don't know what it is about it but I just found the whole book hard work and it took what felt like forever to read it (it is big but still)
The Bear and the Nightingale by Katherine Arden – I think this was a case of too high expectations. I heard fairytales and Russia and based my decision to read this solely on that. Unfortunately it's very heavy on description (not something I'm a fan of), the Russian names confused me and it was just a little too slow for me. Needless to say my attention wandered a lot. Not a bad read but I do have a feeling the sequel will be better.
.
To Kill a Mockingbird by Harper Lee – I know many people rate this as their all time favorite book but I very nearly gave up on it on the second page. I just didn't understand half of what Scout was saying. I really wished I was reading on my kindle as there were many, many words I just didn't understand (and I'm far too lazy to go find a dictionary). I'm glad I read it but given how little I understood it's not my favorite.
The Elegance of the Hedgehog by Muriel Barbery – Another book I struggled with the language on and ended up skimming big chunks of. There's a lot of philosophy in it and complicated (for me at any rate) concepts that I just couldn't be bothered trying to understand. Also, literally nothing happens until the last few pages. I've heard it's better in the original French but I have no plans to test that.
So that's my ten books that were a bit of a struggle for various different reasons. Some I ended up loving but more than a few I kind of wish I'd given up on. Would any of these make your list or are there any you disagree with (I suspect quite a few).
Let me know in the comments below.