The WWW Wednesday meme is currently hosted by Sam @ Taking on a World of Words and is a great way to do a weekly update on what you've been reading and what you have planned.

To take part all you have to do is answer the following three questions:
What are you currently reading?
What did you recently finish reading?
What do you think you'll read next?
---
Currently Reading
Yet again I seem to be in the position of juggling a few different books at the moment but I'm mostly reading The Dazzling Heights by Katharine McGee which I received from NetGalley. It's the follow up to The Thousandth Floor which I read last year and really enjoyed. It's classed as a YA sci fi as it's set in New York in the year 2118 but really it's all about social maneuvering and back stabbing with a bit of blackmail on the side. I'm not sure I particularly like any of the characters but it definitely makes for some interesting reading.
I was asked last week to join the blog tour for Bloody Scotland, the book, so I'm also working my way through it at the moment. For those who don't know Bloody Scotland is an annual crime writing festival held in Stirling. This year they've joined up with Historic Environment Scotland to produce a collection of short stories. Twelve of Scotland's top crime writers (including Chris Brookmyre, Stuart MacBride, Val McDermid and Denise Mina) were asked to write a short story set in one of twelve iconic Scottish buildings. I've been dipping in and out of this and very much enjoying. There's a good mix of stories and I can confirm that the story set in Edinburgh Castle is seriously disturbing.
I've had to prioritize ARCs over the last week so I'm afraid I still haven't made any progress with The Fireman by Joe Hill. I'm not abandoning it but it does look like it's on hold for a bit.
---
Recently Finished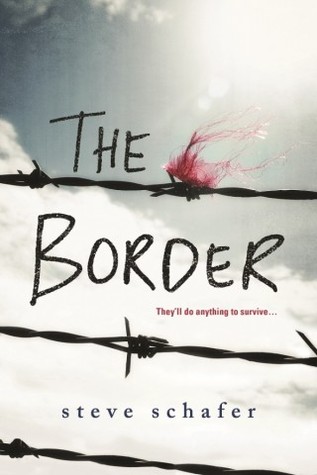 I seem to have got my reading mojo back this week and finished off four books. The first of these was The Border by Steve Schafer, a story about four Mexican teens forced to try and make the crossing into America. Illegal immigration is definitely a hot topic at the moment so this book seems particularly relevant. It definitely makes you see things from a different perspective and I'm sure challenges a few people's views. It's a dangerous journey that a lot don't make so there are more than a few harrowing moments but there's also hope, a few laughs and even some romance. I didn't expect to like this as much as I did. You can read my full review here.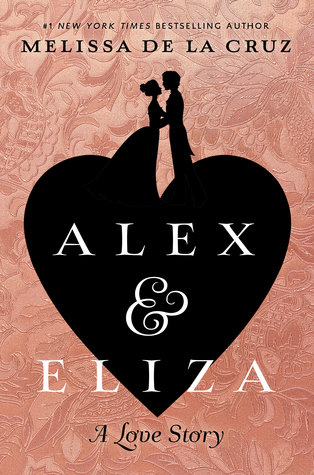 No one can say my reading tastes are not diverse as after a contemporary story about Mexican teens just trying to survive I moved on to historical romance Alex and Eliza by Melissa de la Cruz. It's a fictional account of the romance between Alexander Hamilton and Elizabeth Schulyer and is quite a sweet and enjoyable read with a surprising number of similarities to Pride and Prejudice (but obvs not as good).
The third book finished this week was completely different yet again. I'd been anxiously watching the letter box and at long last my copy of Genuine Fraud by E. Lockhart finally arrived from Readers First.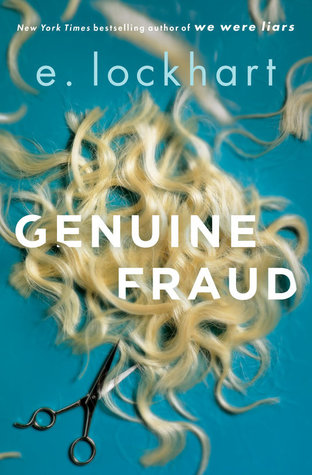 Needless to say I couldn't resist starting it more or less immediately and as it's one of those books that you can't put down I ended up finishing it the same day. I think I still prefer We Were Liars but this is a really great read. You can read my full review here.
The fourth and final book finished was the audio book of the final part of the Hunger Games series Mockingjay. It's been fantastic listening to these books, there was so much I'd forgotten. It may however have been a mistake to listen to the end while driving (I may have gotten a little upset).
---
Reading Next
A ridiculous number of ARCs sitting on my NetGalley shelf seem to be getting released this month so I think my next reads are going to be the following: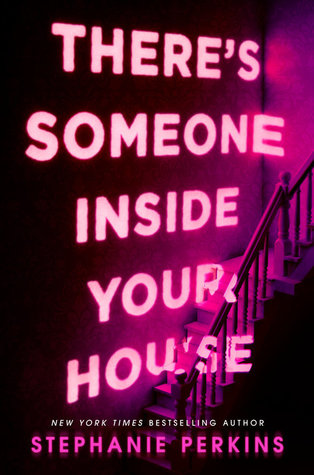 Have you read any of the books on my list this week? Any others you'd recommend? As always please feel free to leave comments and links below.
Happy Wednesday Everyone!!!