It's WWW Wednesday time.
The WWW Wednesdays meme is currently hosted by Sam @ Taking on a World of Words and is a great way to do a weekly update on what you've been reading and what you have planned.

To take part all you have to do is answer the following three questions:
What are you currently reading?
What did you recently finish reading?
What do you think you'll read next?
I kind of skipped last weeks WWW as I was feeling a little guilty about not really reading anything but thankfully there's been a bit more progress over the past week.
---
Currently Reading
Started reading Serafina and the Black Cloak by Robert Beatty yesterday and I'm around 80% through as for some reason I just can't stop reading. I requested it from NetGalley mostly due to the cover but I'm enjoying it a lot more than expected. It's a middle grade/children's book which I'm obviously not the target audience for but it seems to be exactly what I need at the moment. I think I can more or less guess how it's going to end but the writing is just so nice to read.
Technically I'm also still midway through the audio book Grave Peril by Jim Butcher which is the third book in the Harry Dresden files. I say technically because I was around a third of the way through when it returned itself to the library. I will get it back out again at some point so I can finish it but I'm on a wait list.
---
Recently Finished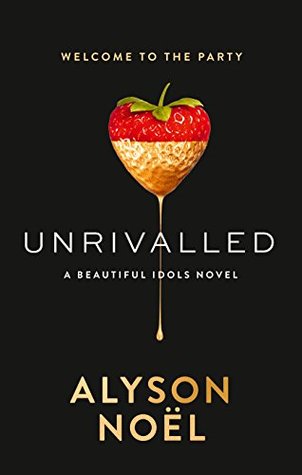 I read very little while I was away on holiday so I've been playing catch up over the last few days and managed to finish quite a few books although I'm still a little behind on my reviews.
First up was  Unrivalled by Alyson Noel which is a contemporary YA (although I would say maybe more new adult) set in the Los Angeles night club scene. It's told in alternating chapters from the point of view of four different character, three who wannabe famous and one who already is but has a secret. I loved Alyson Noel's Immortals Series so had high hopes but found it a bit average rather than anything special. You can read my full review here.
Following Unrivalled I went on a Talon saga reading binge over the bank holiday weekend and finished all three of the books, Talon, Rogue and Soldier, that are available now.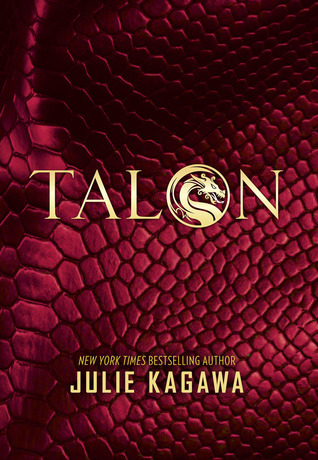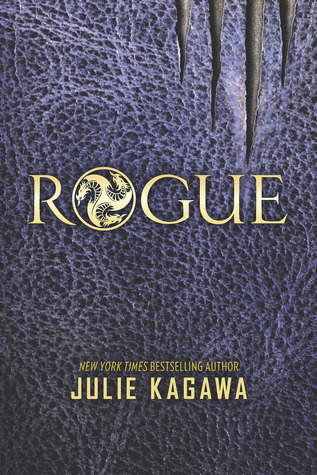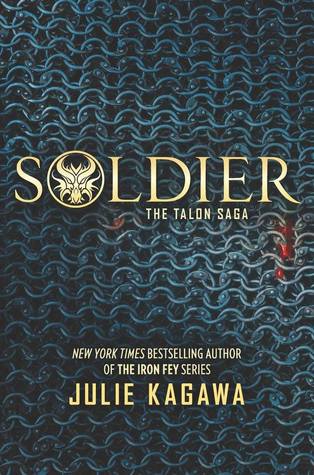 I've had my doubts about Julie Kagawa's books in the past but I've come to the conclusion that the more she writes the better they get and this is possibly her best series to date. I think if you like YA fantasy, dragons and don't get too upset about love triangles you will enjoy it. I finished the latest book Soldier on Monday night and without giving too much away the ending is incredible. The series is worth reading for that alone. Hopefully I'll get reviews up this week.
The final book of the week, which I snuck in between Talon books, was Cannon by Sabrina Paige. Her stepbrother romance books have become a bit of a guilty pleasure of mine. They are a little on the trashy side but sometimes I need a bit of trash in my reading life. This is the third in the series and for me possibly the best so far.
---
Reading Next
I'm very excited this week as I've joined a book club with actual real live people as opposed to virtual ones. I'm naturally quite shy and quiet so it may not work for me but hopefully it'll be good. First meeting is in just over a week so I'm thinking it might be an idea to start the book sooner rather than later.
The book selected is The Mirror World of Melody Black by Gavin Extence which is not my usual type of read but sounds interesting. Hopefully it'll trigger some good discussion.
I've also been back on NetGalley again so have a few more ARCs that I really want to read over the next couple of weeks. I think first up will be the thriller Don't You Cry by Mary Kubica. I've had issues in the past with psychological thrillers not being particularly thrilling (I'm looking at you The Girl on the Train) but having read and loved her previous book, Pretty Baby, I have high hopes for this one. It certainly seems to get good reviews.
Following a trip to the library I do have a few other books I may be reading but I would be guessing if I said which one will be next 🙂
Have you read any of the books above or have any other book you'd recommend? Any advice to a book club newbie? Leave comments and links below.
Happy Wednesday everyone.