Teaser Tuesday is a weekly bookish meme hosted by MizB of Books and a Beat If you want to join in grab your current read, flick to a random page, select two sentences (without spoilers) and share them in a blog post or in the comments of Books and a Beat.
This bank holiday weekend turned into a bit of a Talon saga read-a-thon with all three books read over the last four days. I finished the latest book Soldier late last night and I think it might take me a while to recover from THAT ending!!! Julie Kagawa is evil. How am I supposed to wait for the next one?
Anyway, while I'm obsessing over dragons and soldiers and trying to guess what happens next here's this weeks teaser.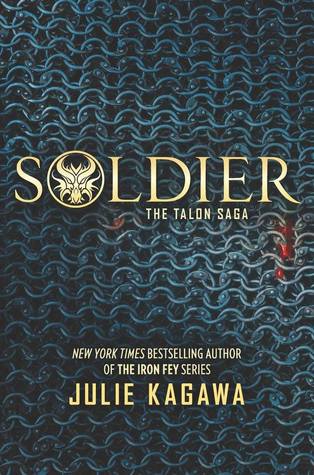 My Teaser

For just a moment, I remembered the words of a certain human soldier long ago, when I first accused him of paranoia. It's not being paranoid, if they're really out to get you.

~ location 469
Happy reading everyone.