Teaser Tuesday is a weekly bookish meme hosted by MizB of Books and a Beat If you want to join in grab your current read, flick to a random page, select two sentences (without spoilers) and share them in a blog post or in the comments of Books and a Beat.
Over the weekend (and by that I mean from 11pm on Saturday until 2am on Sunday) I read A Monster Calls by Patrick Ness. I only meant to read a couple of chapters but just couldn't put it down (sleep is highly over rated anyway). It's really and truly incredible and so beautifully written that I just had to use for this weeks teaser.
My Teaser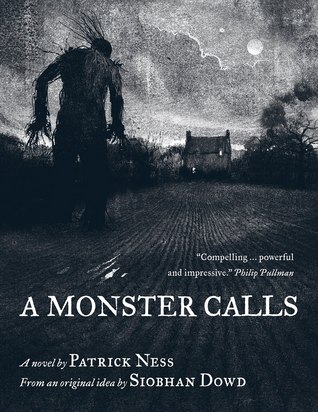 The monster seemed to grow before Connor's eyes, getting taller and broader. A sudden hard wind swirled up around them, and the monster spread its arms out wide, so wide they seemed to reach opposite horizons, so wide they seemed big enough to encompass the world.

~ Page 40
If you do want to give this book a try I strongly recommend getting your hands on a physical book (I got mine from the library). It's definitely worth it for the illustrations.
Happy reading everyone.