It's WWW Wednesday time.
The WWW Wednesdays meme is currently hosted by Sam @ Taking on a World of Words and is a great way to do a weekly update on what you've been reading and what you have planned.

To take part all you have to do is answer the following three questions:
What are you currently reading?
What did you recently finish reading?
What do you think you'll read next?
So here's my W's for the week.
---
Currently Reading
I'm continuing in my mission to reduce my ARCs at the moment so I'm currently reading Fool Me Once by Harlan Coben which I received from NetGalley. It's quite early days (I've only read the first chapter) but what I have read I'm liking. I have read a few of his books in the past and enjoyed them so looking forward to it. If nothing else it makes a nice change from my usual YA sci fi and fantasy.
---
Recently Finished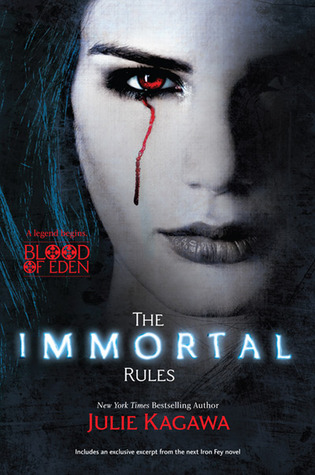 I was on holiday from work last week so I had a bit of a reading binge and finished five books. First up was The Immortal Rules by Julie Kagawa. It's a young adult dystopian with vampires but despite my initial doubts I have to admit I really enjoyed it. Unfortunately it is the first in a trilogy, so I'm fighting hard to resist buying the rest of the series. I really need to finish some of the books I already have before buying more.
The second book I finished was Gone Astray by Michelle Davies. It was another pleasant surprise as I've been a little disappointed with the thriller/crime books I've been reading recently. It's the first book in a new series where the main character is a police family liaison officer.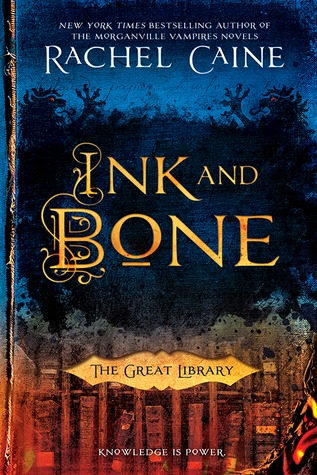 It definitely gives it a unique and interesting twist. You can read my full review here.
The next book finished was  Ink and Bone by Rachel Caine (yes for once I actually read something from my reading next list). It was a book of the month read in one of my GoodReads groups and the discussion is still going so I'm waiting to post a review. I would definitely recommend it though as it's a very good read. I'm just not sure I can wait for the next one.
Book number four of the week was the short novel, Coco Pinchard's Must Have Toy Story by Robert Bryndza. I do love Coco Pinchard books as they always make me laugh. This time it was back to the 90's and the hunt for that must have Christmas Toy, Tracy Island.
The final book of the week was a re read of Harry Potter and the Philosopher's Stone by J.K. Rowling.  It's been many years since I've read it (I estimate at least 10) so it was a little strange but definitely enjoyable re reading it now.
---
Reading Next
Drum roll please…..at long, long last I can finally start A Gathering of Shadows by V.E. Schwab. It's been sitting on my kindle for a few weeks but the Group read starts next week so I can finally start. I'm completely stunned I managed to hold out. I just hope I haven't built it up too much 🙂
Other than that I'm not too sure so have decided not to even try to guess. I should probably be slowing my reading anyway and trying to get some reviews up instead.
So that's my week in books, what have you been reading? Do you have any recommendations? All comments or links welcome below 🙂