It's WWW Wednesday time.
The WWW Wednesdays meme is currently hosted by Sam @ Taking on a World of Words and is a great way to do a weekly update on what you've been reading and what you have planned.

To take part all you have to do is answer the following three questions:
What are you currently reading?
What did you recently finish reading?
What do you think you'll read next?
So here's my W's for the week.
---
Currently Reading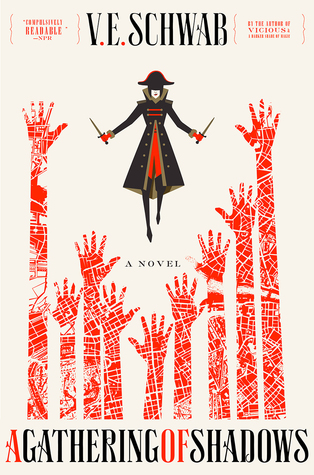 Unusually for me I actually have three books on the go at the moment. I usually prefer to focus on one book at a time (I tend to get fully absorbed and find it difficult to switch) but I have a book of the month, an ARC and an audio that I'm trying to juggle.
For my GoodReads group book of the month I've just started A Gathering of Shadows by V.E. Schwab. I've been very excited about this pretty much since I finished the previous book in the series (you may have noticed this from my previous WWW's) but only started it yesterday so it's still early days. I'm vaguely trying to stick to a reading schedule (that will definitely never happen) so it should take me the next couple of weeks to finish (I'll be finished by Saturday, maybe Friday).
As well as AGOS, I'm also reading Flawed by Cecelia Ahern which is an ARC I received from NetGalley. I've loved most of Cecelia Ahern's previous books but this is the first YA dystopian she's written so I was a little bit nervous as the reviews are mixed. I'm only around halfway through but I'm definitely in the loving it category.
The final book I'm listening to is Harry Potter and the Chamber of Secrets by J.K. Rowling. I read Harry Potter and the Philosopher's Stone last week and a few people recommended the audios which are narrated by Stephen Fry. You were so right so thanks. I've discovered I can get the Overdrive app on my phone and my library has all of the Potter audiobooks available so it looks like I'm sorted for the next couple of months 🙂
---
Recently Finished
I'm back at work this week so it's been a slightly slower reading week, only three books finished.
The first book was  Fool Me Once by Harlan Coben which I also received as an ARC via NetGalley. It's a thriller about a Former special ops pilot, Maya, who spots her husband on the nanny cam playing with their 2 year old daughter. The only problem, her husband was murdered in front of her eyes two weeks ago. I'm still not sure what to think of this book. For the majority of the time I was a bit meh and then the ending happened. I can't decide if it's brilliant or awful. Hopefully I'll make my mind up soon and post a review.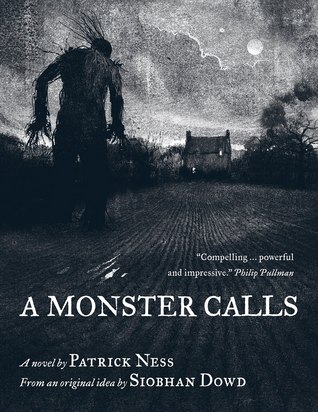 Second book was Forever in my Heart by Maria K. Alexander but I'll just gloss over this quickly with a "not for me".
The final, and by far best book of the week (month and possibly year/decade/ever), was A Monster Calls by Patrick Ness. It's a young adult book about a boy, Connor, whose mother has cancer and who is visited by a monster. It's kind of like a modern day fairytale. It's sad, it's uplifting, it's completely beautiful and totally heartbreaking. Loved it.
---
Reading Next
Don't have a definite plan of what's next on the reading list although I'm thinking maybe Jane Steele by Lyndsay Faye which is a dark, gothic tale based on Jane Eyre (if Jane Eyre was a serial killer). Jane Eyre was always my favourite of the classics and so far I haven't come across many books based on it (other than a dodgy sequel I forget the name of) so when I saw it on someone else's blog I couldn't resist.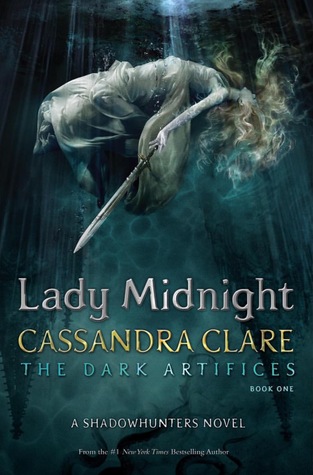 I also just picked up a copy of Lady Midnight by Cassandra Clare from the library. I'd totally forgotten I'd put in a request for it so got way too excited to get an email saying it was in. I really enjoyed the Mortal Instruments series and I find Cassandra Clare's writing style very readable so I'm really looking forward to it.
Other than that I'm not sure so if you have any suggestions or recommendations let me know in the comments below.
Happy reading everyone and enjoy the Easter weekend if you're celebrating it.