Teaser Tuesday is a weekly bookish meme hosted by MizB of A Daily Rhythm. If you want to join in grab your current read, flick to a random page, select two sentences (without spoilers) and share them in a blog post or in the comments of A Daily Rhythm.
This week I'm reading Clockwork Prince, the second in the Infernal Devices series. I love Cassandra Clare's writing so there was no way I could limit myself to just two sentences.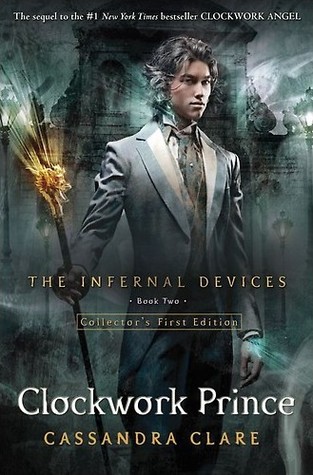 My Teaser
His breath against her ear made her shudder with each deliberately spoken word. "I have wanted to do this," he said, "every moment of every hour of every day that I have been with you since the day I met you. But you know that. You must know. Don't you?"

~ page 292
If she doesn't want him I do.
Happy reading everyone.