With July fast approaching (how did that happen?) I thought it was about time I posted my Summer TBR. I probably should have done this a month ago but ummm… *frantically tries to come up with an excuse and fails miserably*
I'm notoriously bad for sticking strictly to my TBRs but I do find it a useful way to keep track of what books I've got to read and how I'm doing against my reading goals (not well). There are probably more books on this list than I'm realistically going to get through but I like to set stretch targets 😀
---
FROM MY SPRING LIST
I posted my last TBR list back in March and while I did manage to read 11 of the 28 books listed I did wander a little off course. There were a few on the list I can admit I'm probably never going to get to – or won't get to any time soon – but there are a few ARCs I received from NetGalley I still plan on reading in the near future.
Believe it or not I'm still kind of okay date wise for Rosamund Lupton's book Three Hours. There's still a bit of time before it's released which is part of the reason I've been bumping it down the list. I'm also a little wary of books about school shootings but it does seem to be getting great reviews. I do not have the same excuse for Tana French's The Wych Elm. I'm a big fan of French's writing and this was published ages ago. I think it's more a case of occasionally finding her books hard to get into so waiting til I'm in the right mood.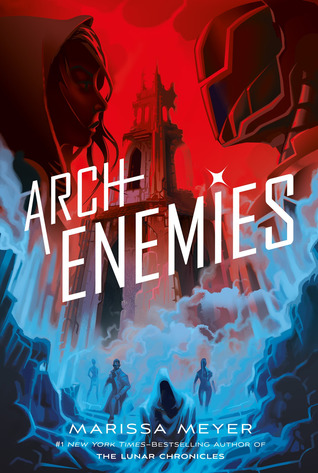 Archenemies by Marissa Meyer and The Queen's Resistance by Rebecca Ross both fall into the category of sequels to books I really enjoyed. But, both are YA genre fiction which I've been a little down on lately. Not sure if I've been reading too much of it but they're all starting to feel samey.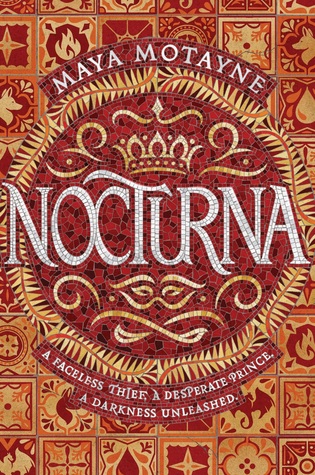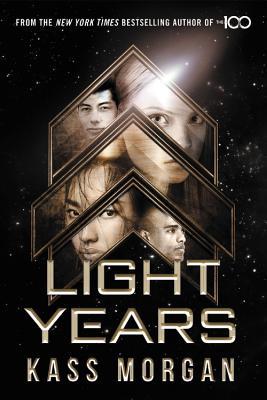 It's kind of a similar story with Light Years and Nocturna. Both are new to me authors and these series look great but they sound similar to other recent reads and I've been reluctant to start yet more series until I finish off some of the million others I seem to be midway through.
---
FROM NETGALLEY & READERS FIRST
My spiraling out of control NetGalley shelf (there are currently 79 books on it) does not seem to be stopping me from requesting more books. I am reading them, just haven't been doing so well at reviewing them… oops.
Given my downer on YA fantasy I probably shouldn't be requesting more but I just can't resist. I mean look at the cover for We Hunt the Flame by Hafsah Faizal, there's no way on earth I wasn't going to try and get my hands on a copy. Sea Witch Rising is the sequel to Sea Witch (a kind of Little Mermaid villain origin story) which I loved so I couldn't resist, and Sorcery of Thorns just seems to be getting lots of great reviews.
Thankfully I do have some crime/thrillers in the form of Then She Vanishes by Claire Douglas and Shari Lapena's Someone We Know. Then She Vanishes will be my first book by Douglas and I've already started it. So far it's going well. I'm a big fan of Lapena so I have faith that Someone We Know will be fantastic.
Arctic Zoo, Serious Moonlight, and Recursion were slightly more impulsive requests. I haven't read anything by these authors but they sound quite unique and different so am very excited about them.
---
FROM MY BOOKSHELF
I have sooooo many books on my bookshelf I haven't read it's frightening. I'm thinking I may actually need to instigate a book buying ban which is a truly terrifying thought.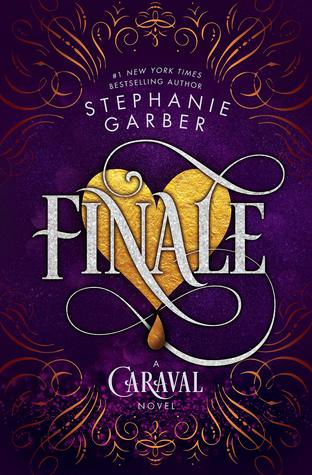 At the start of the year I set myself what I thought was the easy goal of finishing off some of the series I'm midway through. I thought this would be incredibly doable because I knew two of my fave trilogies were coming to an end this year. Holy Sister and Finale have both been on my most anticipated list but despite pre ordering them and having them sitting on my shelf I've been putting them off.
I actually won The Corset and Social Creature in a twitter giveaway but they were already on my want to read list. They just sound so different and intriguing. Other Words for Smoke has pretty much been on my TBR since I finished Spare and Found Parts. I loved that book so am keen to get to Other Words for Smoke asap.
---
ON AUDIO
So I took out an audible membership this year and there have been a lot of very tempting deals. I'm a little slow on getting through audio books but I do love them. The narrator can make or break them but they've definitely helped me tackle books I otherwise wouldn't have considered reading.
Illuminae and Rosemary and Rue are both new series to me but I'm a big fan of the authors. I listened to Seanan McGuire's whole Wayward Children series on audible and loved it so I'm hoping Rosemary Rue will be of a similar quality. As for Illuminae, a few people have recommended listening to it and reading at the same time so am gonna give it a bash.
I absolutely adored the narrator of the Diviners by Libba Bray, she brought the story to life so I feel like I have to listen to continue the series on audio with Lair of Dreams. I actually can't imagine reading the books now. I read Lady Midnight a couple of years ago and am afraid I didn't love it but I noticed that the second book Lord of Shadows is narrated by one of my fave narrators James Marsters so I'm gonna give it a go that way.
---
FROM MY E-READER
I'm kind of scared to check how many unread books I have on my kindle. I think when I looked a year or two ago there were around 300 and I have definitely been buying more than I've been reading. Would be nice to get that number down a bit and actually read some of the books I've bought.
Another of my bookish resolutions this year was to read more translated fiction and books set, or by authors outwith the UK/US. I started the year pretty well but most of my recent reads have been by US or UK authors. I'm therefore hoping to get to Snare by Lilja Sigurdardottir and The Man Who Died by Antti Tuomainen. I read and loved Palm Beach Finland by Tuomainen earlier this year so have high hopes for The Man Who Died, and Snare has been on my want to read list for a while.
To balance out all of the sci fi and fantasy I also want to pick up The Puppet Show and The Passengers. I know the second is technically sci fi but I'm intrigued by the mystery/thriller aspects to it and I've heard so many great things about it.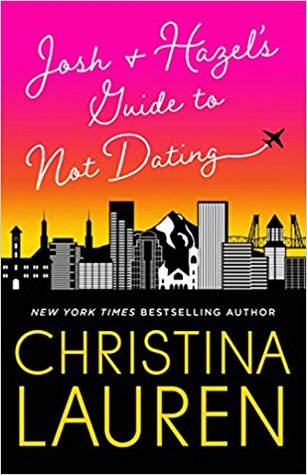 As the list is looking decidedly light on romance I think I'm also gonna pick up The Risk and Josh & Hazel's Guide to Not Dating. I doubt these are the only romance reads I'll pick up (it's summer after all) but I love these authors so it's pretty certain these will get read.
---
So that's my reading plan for the next couple of months or so. Hopefully I'll manage to stick somewhat close to it and not get tempted by too many other new books on Amazon or NetGalley (ha who am I kidding).
Have you read any of these? Are there any others I should make room for on my list? Any you're particularly excited about?
Happy reading ❤