The WWW Wednesday meme is hosted by Sam @ Taking on a World of Words and is a great way to do a weekly update on what you've been reading and what you have planned.

To take part all you have to do is answer the following three questions:
What are you currently reading?
What did you recently finish reading?
What do you think you'll read next?
---
Currently Reading
I started reading The Binding by Bridget Collins on Monday and am making great progress which is probably a good thing as I got it on Overdrive and it's due back on Friday. There are currently 15 people waiting so if I don't get it finished on time I'm going to have a wait, although based on what I've read so far I'm very tempted to buy a copy anyway. I've been eyeing in in the bookstore for a while, that cover is sooo pretty, and the story is proving just as wonderful. It probably doesn't hurt that it's a story about books which let's face it is going to be a draw for any bookworm.
On audio, I'm back on Cat and Bones with the fourth in the series Destined for an Early Grave.  Based on my Goodreads rating it seems like this may have been one of my fave books in the series but I'm only about an hour in so I don't completely remember what happened.
Recently Finished
It's been a bit of a slower reading week as I've been finding it difficult to focus on anything much. I did however manage to finish two books

Cruel Beauty by Rosamund Hodge  – I'm a big fan of retellings so this had been on my TBR for a while. It wasn't exactly what I was expecting, a straight-ish retelling, but it was wonderful. It mixes the Beauty and the Beast story with a bit of greek mythology to come up with something truly original. I loved the complex characters and how no one is "good". My only criticism was the ending, which I don't think I really understood, but I can pretty much overlook that.
Infected by James Schannep – This zombie apocalypse choose your own adventure story was such a fun read. I didn't try every possible combination of stories (I think there are something like 50 different endings) but I did have a fair few attempts before I finally managed to survive.
Reading Next
I put Then She Vanishes by Claire Douglas on hold so that I could finish a couple of library books before they were due back so I think I'll go back to it next. After that I think I'm probably going to pick up The Lady's Guide to Petticoats and Piracy. This has been on my want to read for a while and my library hold finally came in so it's sitting waiting on me. I also want to pick up Sorcery of Thorns as it's sitting on my NetGalley shelf and I've heard so many great things about it.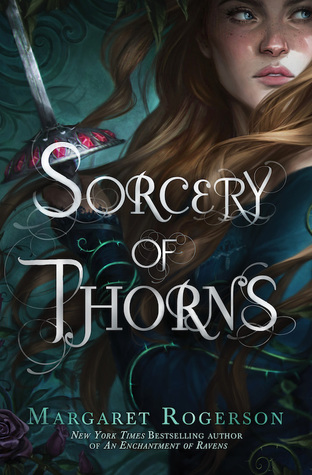 Have you read any of the books on my list this week? Any others you'd recommend? As always please feel free to leave comments and links below.
Happy Reading ❤