The WWW Wednesday meme is currently hosted by Sam @ Taking on a World of Words and is a great way to do a weekly update on what you've been reading and what you have planned.

To take part all you have to do is answer the following three questions:
What are you currently reading?
What did you recently finish reading?
What do you think you'll read next?
---
Currently Reading

I started Stepsister by Jennifer Donnelly on Monday and I am absolutely loving it. It's kind of a what happened to the "ugly" stepsisters after Ella married the prince story and has a strong feminist theme to it. I have a lot of sympathy for main character Isabelle and her sister Octavia, both are incredibly likeable but just don't fit what's expected of them.
I'm also still working my way through The Mine by Antti Tuomainen but progress has been slow (mostly due to wandering off and reading other books). I do like the writing but the story isn't especially gripping (and I've been tired) so it hasn't been holding my attention.
On audio I'm still listening to Armada by Ernest Cline but I fear I'm only halfway through and about to lose my loan. I've been having car trouble over the last week so not much driving (or minimal use of electrical things whilst driving). Looks like I'm either going to have to use an audible credit or wait a few weeks to get it back. I was really enjoying it.
Recently Finished
Only one book finished this week, Empress of All Seasons by Emiko Jean. I had high hopes for this one but I'm afraid it turned out to be a bit of a let down. It started well and there is a lot to like about it but there were a lot of pacing issues and characters just weren't fully developed. I suspect it would have worked better if the author had expanded it out into two books or made the whole thing simpler. As it is it feels pretty rushed and there's no real emotional investment. You can read my full review here.
Reading Next
I've been doing pretty well at sticking to my Spring TBR so far (I know it's only been a week) so I think I'm going to try and keep going with it. I do seem to have been reading quite a bit of fantasy lately so despite being tempted to carry on and read The Queen's Resistance next I think I should switch to something completely different. I'm kind of leaning towards Josh and Hazel's Guide to Not Dating or Wolfhunter River.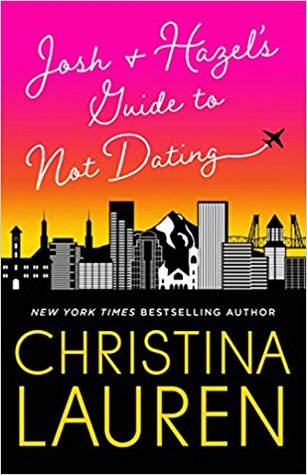 Have you read any of the books on my list this week? Any others you'd recommend? As always please feel free to leave comments and links below.
Happy Reading ❤