I know, I know we're quite a few days into 2019 so everyone is looking forward to their upcoming reads and posting their bookish resolutions but as is traditional I wanted to do a round up of my favourite reads from 2018. And, rebel that I am, I'm not doing a top 5 or a top 10 but instead I'm making up some award categories and choosing a winner. No prizes for the winners I'm afraid but thank you for writing such incredible books.
So without further ado the winners are…..
---
Best Rom Com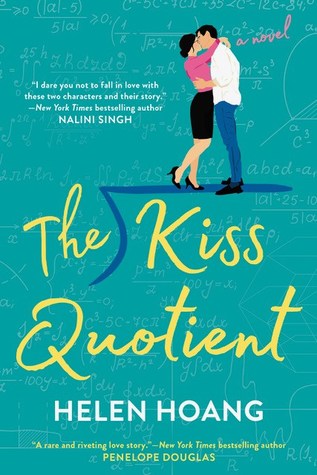 This was one of those books with a lot of hype around it, that I thought it couldn't possibly live up to but which totally wowed me. The best description for it is probably a gender switched Pretty Woman, as Stella hires male escort Michael to be her pretend boyfriend. It's a very sweet, funny and emotional story with some very likeable albeit frustrating characters (speak to each other people). I loved the way it dealt with autism in such a realistic and sensitive way (without becoming heavy) and I was fully on board the Stella and Michael ship.
---
Best Mythology/Retelling
Winner: Circe by Madeline Miller
I may not be the biggest fan of historical fiction but I do love mythology so I was instantly drawn to this Odyssey inspired story, told from the point of view of sorceress Circe. I will admit I couldn't really remember who Circe was or even the details of the Odyssey but I think this was to my benefit as it meant I couldn't recall the fate of many of the characters so was almost coming to it fresh. The writing is brilliant and while the story is slow in places it is beautiful. I'm hoping in 2019 I can swing back and read The Song of Achilles.
---
Most Mind Bendingly Complicated Mystery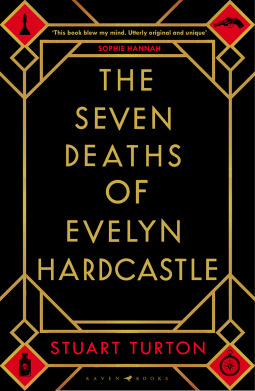 I have no clue how Turton managed to create such a brilliantly complex story but wow. With a mix of Agatha Christie style murder mystery and Quantum Leap/Groundhog Day  weirdness this was unlike anything else I've ever read in the best possible way. For the first time ever I had to write notes as I was reading to keep track of what was going on and I still couldn't figure it out. There were so many twists, turns and red herrings it truly kept me guessing till the very last page. I will say that if you read it you do need to dedicate time to it but it is worth the effort.
---
Most Heartbreaking Read

I usually avoid books about animals like the plague (they're too sad) but I was going through a Japanese fiction phase (as you do) and this had the cutest most irresistible cover. The fact that the cover also had a quote from a review saying it was "heartbreaking" should have clued me in that this was going to break me but I risked it anyway. I can confirm that yep, it did break me but it was sooo worth it. I may have cried my heart out but I also laughed. It's sweet and funny and there's something very hopeful about it.
---
Favourite Memoir
Winner: As You Wish by Cary Elwes & Joe Layden
To be fair this was pretty much the only memoir I read this year (or pretty much ever) but I absolutely adored it. If you've been following my blog you'll know that The Princess Bride is one of my all time favourite films (and books) – it is of course one of the greatest stories ever told – so to read a book that goes behind the scenes of the filming was just an absolute joy. Cary Elwes is a wonderful narrator, very respectful to all involved and modest about his role, and there are some fantastic anecdotes and contributions from both him and the rest of the cast. It made me watch the film in a whole new light and I have to confess increased my obsession with it.
---
Best Sci Fi
Sci fi always works best for me when the focus is on the characters and events and that's probably why I love Becky Chambers writing so much. The first book in her Wayfarers Series, The Long Way to a Small, Angry Planet was very nearly the winner in this category (it's like Star Trek, set on a spaceship but very much focused on the characters lives and relationships) but this the second book just pipped it to the post. Whereas The Long Way had a wide cast of characters and a lot going on, A Closed and Common Orbit is much narrower in its focus which just works so much better for me. I felt like I really got to know, and care about main characters Lovelace/Sidra and Pepper. I was truly invested in their stories and it has to be said, Chambers writing is wonderful.
---
Best Fantasy
Winner: Grey Sister by Mark Lawrence

I was a little torn between this and the first book Red Sister but I again I think book 2 pips it to the post. Red Sister, the first book in this trilogy was my first book by Lawrence but I suspect on the strength of these two books I'll be devouring everything he's ever written. I saw this described in my local bookshop as "Hogwarts meets Game of Thrones (think Arya)" and it's an apt description as Nona Grey joins the Convent of Sweet Mercy where young girls are raised to become assassins and spies. It's not a quick read (or at least I didn't find it quick) but there's lots of action and more than a few surprises. Lawrence has also created some of my favourite characters ever and I really can't wait to find out what happens in the final book.
---
New (to Me) Author of the Year
Winner: Matt Haig
I seem to have had Matt Haig's books on my TBR forever but 2018 was the year I finally read one, and then another, and then another. He really is an incredible writer and what's most impressive is that he manages to write so many different types of books. From self help/psychology books like Notes on a Nervous Planet to literary fiction like The Last Family in England to children's books like The Truth Pixie, he can write everything and write it well
---
Most Adorable
Winner: What If It's Us by Adam Silvera and Becky Albertalli

Becky Albertalli and Adam Silvera make an absolutely perfect writing partnership and this book is absolutely perfectly wonderful. It's adorably cute and funny but with a little bit of an edge to it. It made me smile a lot (I'm smiling just thinking about it) and definitely makes my feelgood read list. The ending does get a bit of criticism but I think it's just right.
---
Best Quick Read/Listen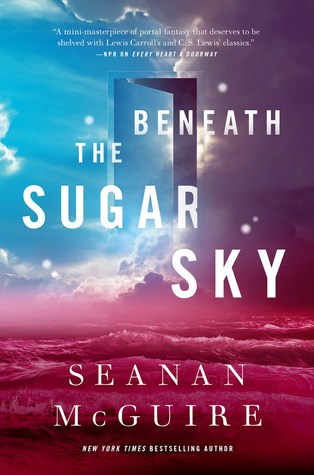 Where has Seanan McGuire and her Wayward Children series been all my life? These books are just fantastically brilliant. The imagination that goes into them is incredible and they are packed full of diversity and humor. Beneath the Sugar Sky is the third in the series and my absolute favourite so far. My only gripe is that they're so short but actually I've found that makes them perfect to listen to on audio. Just be careful not to listen to them in public, they are laugh out loud funny.
---
Most Under-appreciated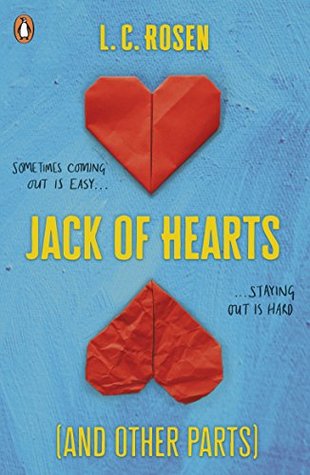 I am stunned that this book is not being talked about more. I thought for sure this was one everyone would be reading and that would stir up a lot of discussion. It's refreshingly honest about sex and gay sex in particular (and there's lots of great advice in it) which I thought would prove controversial but it also has a stalking plot that is seriously disturbing and raises a lot of questions. I will admit I didn't agree with Jack's attitude to sex but it's great to see it portrayed in YA fiction, even just to start the discussion.
---
Favourite Non-Fiction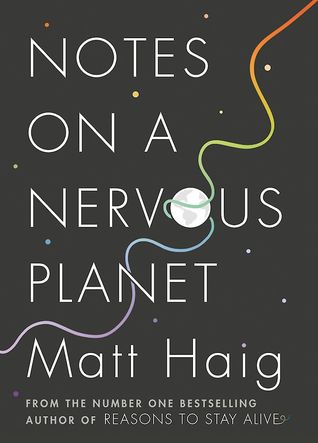 I don't generally read non fiction but I had the chance to go see Matt Haig when he was touring to promote this book so thought I should maybe give it a go before attending. As a combination of self help, memoir, psychology and I don't know what else it's difficult to classify but it's a fascinating read. As someone who suffers from anxiety and has had panic attacks in the past I found it reassuring to read someone else's experiences. It's good to know I'm not the only one who feels like this and that there's a genuine reason for it. A lot of it was things I already knew or had heard but Haig condenses it into an easily digestible format that made me feel better (and calmer). Although I am now worried about robots.
---
Best New Detective Series
Winner: The Dry by Jane Harper
Jane Harper was pretty close to getting the new to me author of the year slot as while I only started reading her books this year she's already on my auto buy list due entirely to her Aaron Falk detective series. The first book in the series may not be an action packed read but I was blown away by how atmospheric and character focused it was. Harper's writing reminds me a lot of Tana French (another favourite author) and there is something very likeable about detective Aaran Falk.
---
Most Binge Worthy
Winner: The Charley Davidson Series by Darynda Jones
I'd been hearing great things about these books for ages but it was only when they popped up on NetGalley that I took the plunge and grabbed the first three. And since then I have to confess I've become addicted. They are totally addictive reading and I'm finding it all too easy to binge read them (I've read 7 books in a month). I have some issues with the romantic relationship but there are some real friendship goals, great stories and lots of funny lines. Charley is an awesome character and I'm loving how she and her relationships are developing over the course of the series. I've managed to put them down for a bit (mostly cos I don't have book 8) but I suspect it won't be long till I have the whole thing finished.
---
So that's it, my favorite reads of the year. If you've made it this far thank you for sticking with it and I hope you agree with some of my choices or that they've given you some ideas for books to add to your 2019 reading lists.
If you have any comments on my choices or if you think I've missed a great book let me know below.
2018 has been a great year for books, so here's hoping 2019 can be just as good (if not better).