The WWW Wednesday meme is currently hosted by Sam @ Taking on a World of Words and is a great way to do a weekly update on what you've been reading and what you have planned.

To take part all you have to do is answer the following three questions:
What are you currently reading?
What did you recently finish reading?
What do you think you'll read next?
---
Currently Reading
I started reading The Twisted Tree by Rachel Burge on Monday and am almost finished it already. It's not especially long (180 pages) but it's so gripping and creepy I'm finding it difficult to put down. It's primarily a ghost story but also brings in lots of Norse mythology and a little bit of romance. I do love a creepy ghost story set in a remote location, I just hope it manages to hold the tension till the very end.
As well as a spooky ghost story I've also been dipping in and out of non fiction book Have You Eaten Grandma? by Giles Brandreth. The title is a bit of a clue but it's all about the proper use of grammar and the often unintended funny consequences of it's misuse. So far I've covered full stops and commas and am just about to start the section on semi colons (have to confess I don't really know what to do with a semi colon).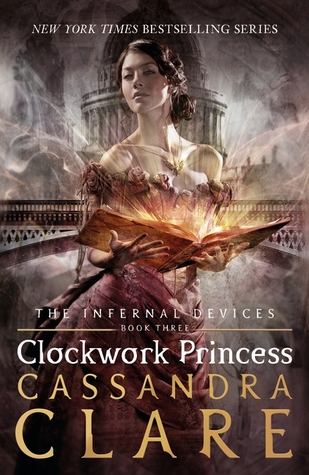 On audio I'm still listening to Clockwork Princess by Cassandra Clare and have made reasonable progress. Still not sure I'll get it finished before it's due back (hopefully there aren't any holds on it) but I think I'm actually preferring the audio to the books. I've never been as keen on the Infernal Devices as I was on the Mortal Instruments but this book could change my mind. The narrator has a lovely voice and his use of accents is really bringing the story to life.
---
Recently Finished

Only one book finished again this week I'm afraid, but A Discovery of Witches by Deborah Harkness was definitely worth the time. It's pretty long (for me at any rate) and not necessarily the fastest of reads but I am hooked on this trilogy. It kind of reminds me a little of Anne Rice's books which I haven't read in years but used to absolutely love. Slow paced but with a lot of character development and, once you think about it, quite a lot of ground covered. I loved Diana as a character and the relationship with Mathew was just so good (albeit kinda Twilight-y).
I've now started binge watching the TV show which is pretty good but lacks the depth and detail of the book (and could maybe do with a bigger special effects budget).
---
Reading Next
It's pretty much guaranteed I'm going to start the second book in the All Souls trilogy, Shadow of Night, next as I had to force myself not to read the whole trilogy in one sitting. I have tickets to go see Deborah Harkness on the 30th October so it would be good to have read the books before then. After that I suspect I may be looking for a break from witches, ghosts, vampires and demons so will likely pick up What If It's Us by Becky Albertalli and Adam Silvera.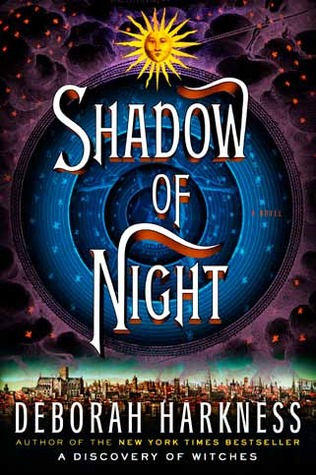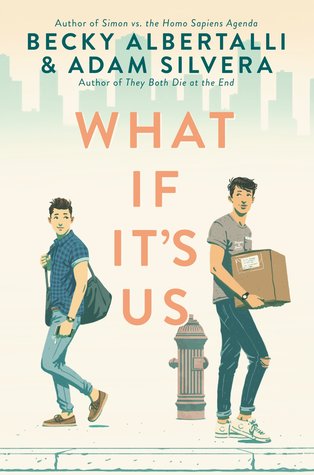 Have you read any of the books on my list this week? Any others you'd recommend? As always please feel free to leave comments and links below.
Happy Reading ❤