The WWW Wednesday meme is currently hosted by Sam @ Taking on a World of Words and is a great way to do a weekly update on what you've been reading and what you have planned.

To take part all you have to do is answer the following three questions:
What are you currently reading?
What did you recently finish reading?
What do you think you'll read next?
---
Currently Reading
I started reading The Miseducation of Cameron Post by Emily M Danforth on Monday and while I'm finding it a bit of a slow read I have managed to make reasonable progress and am around halfway through. It's a coming of age story, set in the early 1990's and follows a teenage Cameron Post who loses both her parents in a car accident when she's 12 and is brought up by her religious aunt and Grandmother. As well as dealing with the grief over her parents death she's also trying to figure out why she's more attracted to girls than boys and how to reconcile that with her family's (and most of the town's) religious beliefs. I am liking it but I'm not too sure where it's going (it's a little meandering). It definitely gives you a sense of small town America around that time though, and I am loving all of the movie references.
On audio I'm listening to Down Among the Sticks and Bones, the second book in Seanan McGuire's Wayward Children series. I've literally just started this but having listened to the first book in the series last weekend I'm really looking forward to it. If the first book is anything to go by it promises to be a dark and gothic fairytale with some very intriguing characters. It's narrated by the author, which I didn't realize until I started it (authors don't always make the best narrators in my very limited experience), but she's pretty good. My only criticism is that it feels a little rushed.
---
Recently Finished

I seem to have gotten my reading mojo back over the last week or so and have been reading virtually non stop (I even posted a few reviews). Combine that with a sneaky day off work and I managed to finish 5 books, the first of which was The Mermaid by Christina Henry and boy did I enjoy this book. I had clearly not read the blurb properly as I hadn't realised this was a story about a mermaid who joins PT Barnum's Museum of Curiosities. It's loosely based on one of his most famous hoaxes, the Fiji Mermaid, but with a real mermaid as well as the fake one. It's not a fast paced story (or necessarily a happy one) but I found it truly fascinating to read. There are some wonderful characters and themes and the writing is brilliant. You can read my full review here.
The second book finished was The Princess Bride by William Goldman which I listened to on audio. I absolutely adore this story so will take any opportunity available to either listen to, watch or read it. I was a little disappointed that this is an abridged version but it does have almost all of the best bits and is narrated by Rob Reiner who, while maybe not the best (it's a little rushed and he doesn't do voices) makes up for any shortcomings in style with lots of enthusiasm and passion.
With my Princess Bride obsession in full flow after listening to it on audio I couldn't resist picking up Cary Elwes look behind the scenes at the making of the film, As You Wish: Inconceivable Tales from the Making of the Princess Bride, immediately after and I think I read the whole thing in a day. I don't know much about film making so it was great to get an insiders view. I also loved all of the anecdotes about the filming of my favorite scenes but especially getting a sense of who the actors were and the type of stuff they got up to off camera.
Despite feeling a little mermaided out I picked up Sea Witch by Sarah Henning next. I'd received it from NetGalley a couple of months ago and despite wanting to read it w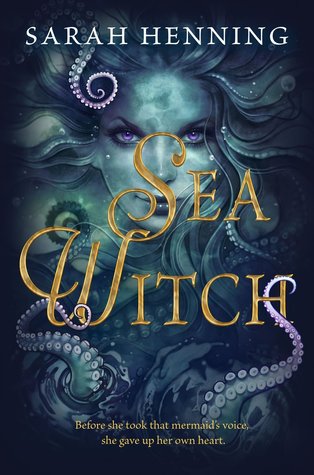 hen I requested I'd been a little put off by a combination of some negative reviews and the number of other seemingly similar books that are around at the moment (you wait forever for a mermaid story and 6 come along at once). I did however end up absolutely loving it as it reminded me why I love a good villain story. It was just so completely unexpected and surprising. Because it is a villain story you know there's a fair chance it won't have a "and they all lived happily ever after" type ending, there will probably be some kind of betrayal and no doubt a tragedy, basically something horrible will happen, which may not be great for the characters but makes for a compelling read. I will admit there were a few things that niggled me but I would recommend it.

I had a 2 hour drive on Saturday so that was the perfect excuse to finally listen to Every Heart a Doorway by Seanan McGuire and it was sooo good. It's a little bit fantasy, a little boarding school story and a lot gruesome murder mystery. Is there a better combination? There are some very unique and diverse (including asexual & trans) characters and the writing is absolutely wonderful. My main gripe is that at only about 4 hours long (169 pages) it's too bloomin short.
---
Reading Next
I posted my second update for Candid Cover's Summer TBR Wipeout at the weekend with all of the books I'm planning on reading over the next couple of weeks but next up is probably going to be The Travelling Cat Chronicles by Hiro Arikawa. This book was mentioned in the blurb of If Cat's Disappeared from the World (a "if you loved this you'll enjoy this" type quote) so when I spied it in the library I couldn't resist. I am slightly concerned it's going to upset me though so I'm probably going to wait till I'm home alone to pick it up.
Should it break me I'll probably pick up The Governess Game by Tessa Dare. I do love Tessa Dare and this is one historical romance I've been looking forward to for a while. I will also probably be reading yet another mermaid book as my loan of The Surface Breaks by Louise O'Neill is up at the start of next week and if I don't read it now I'll need to go back into the wait list for it.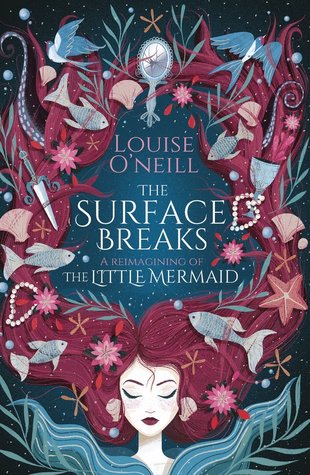 Have you read any of the books on my list this week? Any others you'd recommend? As always please feel free to leave comments and links below.
Happy Reading ❤