The WWW Wednesday meme is currently hosted by Sam @ Taking on a World of Words and is a great way to do a weekly update on what you've been reading and what you have planned.

To take part all you have to do is answer the following three questions:
What are you currently reading?
What did you recently finish reading?
What do you think you'll read next?
---
Currently Reading
I started reading Reasons to Stay Alive by Matt Haig at the weekend and am making fairly steady progress with it. As it's the true story of how Haig managed to get his depression and anxiety under control, I've been a bit wary about reading it in case it triggers my anxiety (sometimes just thinking about a panic attack can cause one for me). I've therefore just been reading a chapter or two at a time before switching to fiction. It is very good though and I'm loving both how open and honest Haig is and the way he works facts and science in throughout.
As I've only been dipping in and out of Reasons To Stay Alive I've also been reading The Kiss Quotient by Helen Hoang. It's kind of a gender switched version of Pretty Woman where main character Stella hires a male escort to help her figure out how to do a relationship as she is autistic. I have to confess I finished this late last night as I loved it so much I couldn't put it down. The relationship between Stella and Michael was just the sweetest thing ever.
---
Recently Finished

Another slower reading week as I've been trying to get my flat cleared so I can put it on the market. I did however manage to finish a couple of books, the first of which was Grey Sister by Mark Lawrence and OMG I loved this book. It's the second in the trilogy but there's definitely no middle book syndrome going on as I thought it was so much better than Red Sister. It's absolutely packed with action and so many twists and turns but what I loved the most is the way it moved the story forward. There is so much character development and a few of the minor characters are really given the chance to shine.
The second book finished this week was The End We Start From by Megan Hunter. I don't know what it was about this book but ever since I heard about it I wanted to read it, despite seeing some rather mixed reviews. At not much over 100 pages it is a very quick read and there isn't much in the way of details or description but it still somehow manages to make a big impact. The prose is very lyrical and just beautiful to read, even if it's so sparse it becomes frustrating at times trying to work out what's going on in the wider world.
---
Reading Next
Despite a lot of temptation in the form of Ilona Andrews new book I'm trying really hard to stick to my Summer TBR. I have a buddy read of The Power starting on the 15th so that will definitely be up soon. I also have a couple of author events in a couple of weeks, the first being Becky Chambers and the other a YA fantasy panel discussion, so I should probably read some of their books. I read a few pages of The Falconer at the weekend so think it'll be up first followed by The Long Way to a Small Angry Planet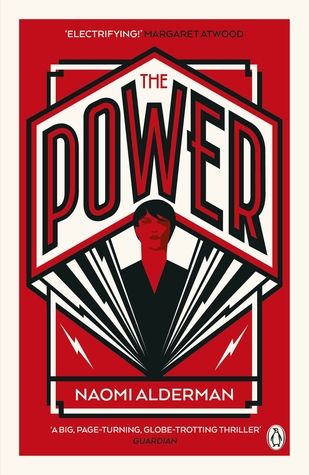 Have you read any of the books on my list this week? Any others you'd recommend? As always please feel free to leave comments and links below.
Happy Reading ❤