The WWW Wednesday meme is currently hosted by Sam @ Taking on a World of Words and is a great way to do a weekly update on what you've been reading and what you have planned.

To take part all you have to do is answer the following three questions:
What are you currently reading?
What did you recently finish reading?
What do you think you'll read next?
---
Currently Reading
I did technically finish The Fill-In Boyfriend by Kasie West last night but I haven't really started anything else yet so lets just pretend I'm still reading it. I've had this on my Amazon wishlist for a while and finally it appeared on Overdrive so I couldn't resist picking it up. I'm a big fan of the pretend relationship turning into real feelings plot and West just does it so well. Main character Gia is maybe not the most likeable, particularly in the beginning but she did grow on me and there were plenty of other brilliant and funny characters to make up for her, plus the romance was kinda sweet.
Unfortunately the book I was listening to, The Black Witch by Laurie Forest, returned itself to the library and someone else had a hold so it seems I'm going to have to wait a bit for it. I have however managed to get my hands on The Sweetest Burn by Jeaniene Frost which is the second in the Broken Destiny series. I'm not as keen on this as on the author's other books (the MC gets on my nerves) but it has been giving me a giggle.
---
Recently Finished
It's been another busy week for me as I'm hoping to put my flat on the market and looking for a new house. This has unfortunately required a big clear out and a lot of cleaning. I have however managed to finish three books this week, the first of which was The Queen's Rising by Rebecca Ross. I received this from NetGalley and have to confess with the mixed reviews I was a little wary going in. I did however end up enjoying it much more than I expected. I've been a little down on YA and YA fantasy at the moment but this restored a little bit of the love. It has a few pacing issues but I did like the author's writing and will be looking out for a sequel. You can read my full review here.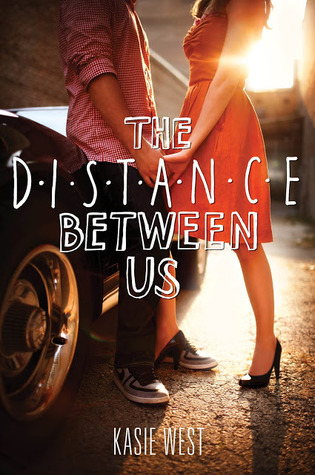 Because I clearly don't have enough books on my TBR mountain, I decided after finishing Queen's Rising to have a look around on Overdrive and, lo and behold, my library have gotten a load of new books in. All reading plans therefore went straight out of the window and I decided to read The Distance Between Us by Kasie West. The only other Kasie West I'd read was On the Fence and while I enjoyed it I hadn't massively loved it. This however, I did love mostly due to main character Caymen's sense of humour. I found myself cracking up laughing on the train (little bit embarrassing) and could not put it down. There were a couple of parts that bugged me and the ending seemed a little too sudden but overall this was just such a fun read.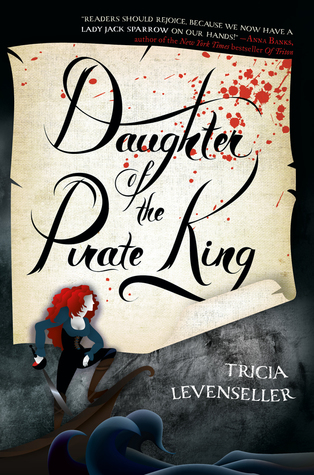 Speaking of fun reads, I needed something to distract me while cleaning (I hate cleaning) so couldn't resist listening to the audio book of Daughter of the Pirate King by Tricia Levenseller which I also found on Overdrive (I love my library). I think I probably would have preferred to read this (and am thinking about doing this anyway) as I didn't give it as much attention as it deserved but I did really love it and can't wait to get my hands on the sequel.
---
Reading Next
Two of the books that have been on my wishlist forever, Eliza and her Monsters and Girls Made of Snow and Glass also appeared on Overdrive this week so I think they will probably be my next reads. I also have a couple of NetGalley ARCs I'm hoping to get to soon, The Exact Opposite of Okay and The Seven Deaths of Evelyn Hardcastle. I'm actually planning to read Seven Deaths as part of a structured group read on GoodReads' Nothing But Reading Challenges Group which starts on the 16th. We are a little light on numbers for the discussion so if anyone is interested in joining you can find it here.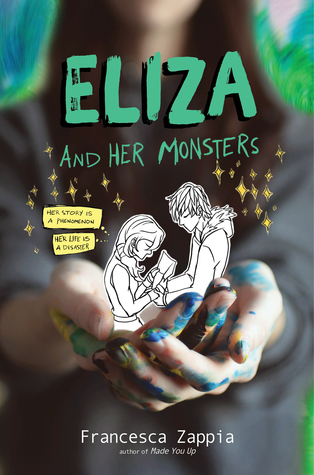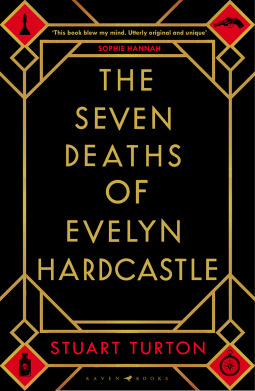 Have you read any of the books on my list this week? Any others you'd recommend? As always please feel free to leave comments and links below.
Happy Reading ❤