Well no one can say I didn't wait until the very end of the year to post my top reads of 2017. I think there may only be a few minutes left of the year but I wanted to make sure I didn't miss anything.
2017 has been such a great bookish year for me. I've been lucky enough to attend a lot of bookish events, meeting a lot of my favorite authors and I've read 145 books, that's around 48,500 pages. With an average rating of 4.0 stars there were a lot of brilliant stories making it really difficult to pick a top 10 so instead I'm hosting the third annual I Wuv Book Awards.  Essentially this means I've had a look at my favorite reads of the year and slotted them into some made up awards categories. There are no actual prizes I'm afraid but I will definitely be recommending these books to all I meet.
So without further ado the winners are…..
---
Best Historical Fiction
Historical fiction is probably one of my least favorite genres but I have to admit that I absolutely loved this gem of a story about an aristocrat who is sentenced during the 1930's to live out the rest of his life within a luxurious hotel in central Moscow. It's a turbulent time in Russia but the focus of this story is very much on Count Rostov and how he finds meaning in such a restricted life. It's very slow paced but a truly beautiful read.
---
Best Psychological Thriller
There have been a lot of exceptional thrillers this year and it was difficult to narrow this down to just one book but this story was just so suspenseful I had to award it the prize. I do have a bit of an obsession with stories around memory loss which could be partly to blame but this was a book that surprised me with it's twists and turns. One of those ones it's worth forgoing sleep for.
I do also have to give a special mention to Stillhouse Lake by Rachel Caine which was also a truly gripping and surprising read.
---
Best Retelling/Reworking
Winner: Hunted by Meagan Spooner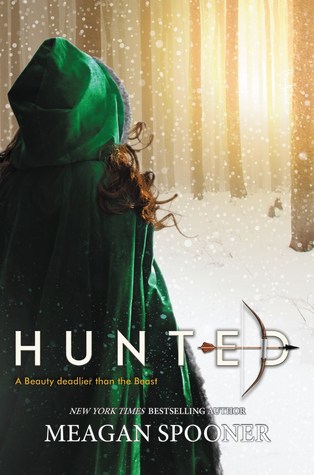 I went into this Beauty and the Beast retelling with pretty low expectations (has this story not been retold enough times) but this really surprised and impressed me. I started it on audio, got impatient and ended up reading it as I couldn't wait to find out what happened. It's quite a dark story and is surprisingly light on the romance side. What I loved the most however was how the author weaved in other stories and myths.
---
Book I most want to part of
Winner: Invictus by Ryan Graudin

It's unusual for me to want to be in any book (I do read a lot of dystopians), but I would love nothing more than to join the crew of the Invictus. The story is a mix of Doctor Who and Firefly and features a group of time travelling smugglers. They are just such a great mix of characters and they get to visit some of the most fascinating time periods (ancient Rome, the Titanic) I want to go with them.
---
YA Standalone
This was my first book of 2017 and the first book I gave 5 stars. It's a very unique story about a teenage girl who can't hold onto any new memories. As you would probably expect it's a little repetitive but there is something so positive and inspirational about Flora that you have to love it.
---
Best Sci Fi
Winner: Artemis by Andy Weir
This isn't perfect and I know a few people have issues with it but I have to applaud Weir for the sheer level of detail and complexity of this story. Think Ocean's Eleven set on the moon. Main character Jazz took a while to grow on me but I loved how clever and creative she could be. Plus the fact that Weir managed to keep me interested in such some complex science and technology was brilliant.
---
Best Fantasy
 
This was actually my first Holly Black book but boy am I regretting not picking up anything by her sooner. I read a lot of fantasy but this was an absolute stand out. It's just so dark, violent and twisty. The only bad thing about it is that it's the first in a series and I now have a wait for the next one.
---
New (to Me) Author of the Year
Winner: E. Lockhart
I'd had We Were Liars on my kindle for years but having had no idea what it was about from that very vague blurb I kept putting it off. It was only when I heard she was visiting Glasgow that I finally made the decision to read it and it blew me away. Needless to say I couldn't wait to get my hands on her latest book Genuine Fraud and while it is similar to another book it's so cleverly written you have to admire Lockhart. All of her books are just so surprising and incredibly detailed.
Hopefully in 2018 I'll get a chance to work through her backlist.
---
Best Horror
 
This is four short novels rather than one story and I suspect is probably better for it as it forces Hill to be very concise and increases the pace. While some stories are better than others, each and every one has memorable characters and plots that will stay with you for some time after finishing.
---
Most Original
Winner: Ginny Moon by Benjamin Ludwig
This is another book I was a little bit wary of. The whole story is told from the pov of Ginny Moon an autistic 14 year old in foster care. It's a fascinating experience being inside the head of Ginny. I absolutely loved her but she was incredibly frustrating. This was a truly engaging story and very emotional at times. Brilliant.
---
Best Rom Com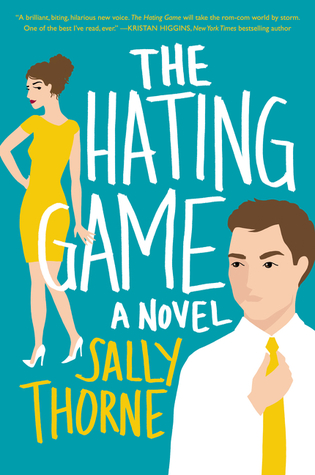 The Hating Game shouldn't be a standout read, it's a pretty common office based enemies to maybe not enemies story but it definitely is. Thorne's writing is wonderful, so funny, and the characters are just so nice (OK maybe not Joshua) and likeable. There's also a serious amount of spark between them. If you like a romance read and haven't read this what are you thinking?
---
Most Emotional Read
Winner: Big Sexy Love by Kirsty Greenwood
Given the title of this you're probably surprised by the category but this was truly one of the funniest, most heartbreaking books I read this year and one I think is seriously underappreciated. It is chick lit (or rom com if you prefer) but don't let that put you off as it's not really about the romance. What it's really about is friendship and how we'll do anything for those we care the most for.
---
Best Contemporary Fiction
Have you ever come across a book that just seems to speak to you? For me this was Holly Bourne's How Do You Like Me Now. It's her first foray into adult fiction, and the first book by her I've read, and there was just so much in it that had me thinking YES!! It's a while until it's published (hence no review yet) but I had to include it on my list. If you're in your 30's and have ever had a freak out that your life isn't what you thought it would be, or that you're falling behind everyone else this is for you.
---
Book of the Year
This was a book club read and probably not one I would have been in a rush to read but I'm so glad I was forced into it. I absolutely adored this book. It's so funny, There are elements that stretch credulity but I really didn't care.
---
So that's it, my favorite reads of the year. If you've made it this far thank you for sticking with it and I hope you agree with some of my choices or that they've given you some ideas for books to add to your 2018 reading lists.
If you have any comments on my choices or if you think I've missed a great book let me know below.
It's been truly an incredible year of books for me and I hope 2018 proves to be just as good.