I have to confess that I mostly read Christmas themed books in the summer rather than during the festive period (I'm usually sick of it all by the time it actually arrives….bah humbug) but as it's Christmas Eve Eve I thought it might be nice to post a list of some of my favorite Christmas reads.
These are books that are full of Festive spirit (no not eggnog) and just make me laugh and smile. So here we go…
My Christmas Book Recommendations
---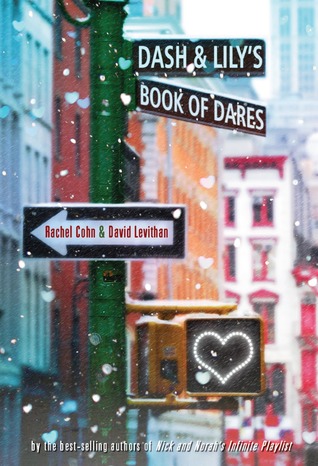 I only read this for the first time last year but I think it's possibly my all time favorite Christmas read. I swear I ended up highlighting about half the book. It's about a boy (Dash) who finds a notebook left by a girl (Lily) in a bookstore daring whoever finds it to undertake a series of tasks. On completing the dare the boy returns the book with a dare for Lily and so begins a series of adventures across New York for both of them as they pass the notebook back and forward.
This is such a brilliant story. It's hilariously funny (don't read in public), super Christmassy and just so, so cute. There is a sequel, The Twelve Days of Dash and Lily, which is not quite as good but still worth a read.
---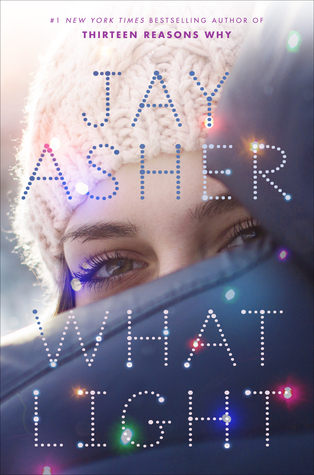 This doesn't have the impact of Asher's more famous book 13 Reasons Why but as far as YA Christmas romances go it's very well done. Unusually for a YA read the main character is not boy mad, is sensible, mature and has a wonderful relationship with her parents. She doesn't want a boy to drag her down and at the first sign of trouble is willing to bail.
She's a good girl who gets involved with a boy with a bad reputation but she goes in with her eyes wide open and trusts her own instincts rather than believing every rumor. This probably isn't as much of a happy cheery read as some of the others on this list but it is candy cane sweet and packed full of the festive spirit.
---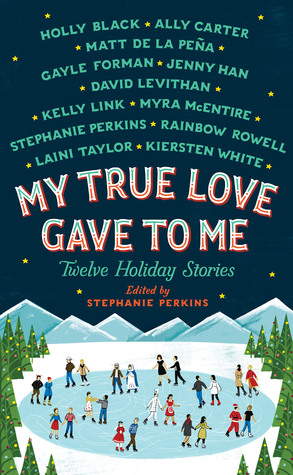 Let's face it things can be a bit hectic at Christmas with all of the shopping and cleaning, spending time with family and friends and just generally falling into some kind of food coma after eating too much. This collection of twelve YA Christmas themed short stories is perfect for when you want to read but can't find much more than a few minutes here or there.
There's a really good mix of stories from some of the best YA authors including Holly Black, Ally Carter and Laini Taylor. My personal favorites however are Midnights by Rainbow Rowell and It's a Yuletide Miracle, Charlie Brown by Stephanie Perkins. Both are super cute and very, very sweet.
---
Despite the cover and title I have to admit this isn't really a Christmas themed book but I love it so I'm including it.
After Cassie is betrayed by her husband she decides to leave their home and spend a year staying with each of her three best friends in New York, Paris and London while trying to figure out who she is and what she wants to do with her life.
What I love about this book is how you get a real sense of every city Cassie stays in and how she re invents herself in each place, throwing herself into new experiences. The romance is a bit of a slow burn but it's very sweet and a certain someone is one of my favorite book boyfriends.
---
Sarah Morgan is the queen of Christmas romances for me and I think Miracle on 5th Avenue is probably my all time favorite book of hers. It has all of my favorite tropes, a hopeless romantic who loves all things Christmas but is all alone, a grumpy writer trying to get over an ex and avoid the holidays, New York, snow and a lot of chemistry.
I do love an opposites attract type story and Morgan does them so well. The highlight of this story was definitely the banter between them and the whole story just left me with such a big smile on my face.
---
Obviously I had to include this in my list. It's a classic for a reason and if like me you've always been intimidated by Dickens at just over 100 pages it's not too scary and can be read in an hour or two.
I'm assuming everyone knows the story but I have to admit that having only seen the various TV and film adaptations it was different than I thought it was going to be and not nearly as hard going as I expected. I'm actually kind of tempted to make an attempt at a longer Dickens this year but as I'm currently listening to Frankenstein probably not immediately.
---
So that's my Christmas book recommendations. Have you read any of these or are there any I've convinced you to try? Do you have a Christmas themed book you read faithfully every year? Or are you a bit of a Grinch like me and try to find the least Christmassy book you can?
Let's chat.