My rating: 4 of 5 stars
This isn't quite the scary horror story I was hoping for but it's definitely an enjoyable read.
There's lots of diversity, a very sweet romance and just enough action and mystery to keep you reading till the very end. It may not wholly work as a horror story but there are plenty of other things that make it a worthwhile read.
---
The Blurb
Scream meets YA in this hotly-anticipated new novel from the bestselling author of Anna and the French Kiss.

One-by-one, the students of Osborne High are dying in a series of gruesome murders, each with increasing and grotesque flair. As the terror grows closer and the hunt intensifies for the killer, the dark secrets among them must finally be confronted.

International bestselling author Stephanie Perkins returns with a fresh take on the classic teen slasher story that's fun, quick-witted, and completely impossible to put down.
---
Review
I have to confess I had my doubts when Perkins announced that she was writing a horror story. She's my go to author for light and fluffy contemporary romance, so how could she possibly switch over to dark and scary horror. It was going to be either brilliant or terrible.
Having now devoured it in more or less one sitting, I would say it probably falls somewhere in between. There are more than a few problems with the horror side of the story (so it's not brilliant) but there is a lot to love about it which goes some way to make up for any shortcomings. There is plenty of diversity, our main character is a POC with a friend who is trans, there are wonderfully real family relationships and none of the characters are perfect.
Main character Makani possibly wasn't the most likeable character in the beginning but she did grow on me through the story. The romantic interest is probably not making my book boyfriend list but there is something kinda sweet (and also mysterious) about him, and the other characters, while not being particularly well fleshed out, are very believable and after only a few pages you get a real sense of them.
The story itself is very Scream-esque, beginning with the brutal murder of a girl from their school, followed by more sudden and seemingly unconnected slayings of their fellow students. Speculation over who the killer could be is rife and with no pattern in the victims anyone could be next. It's classic horror and is absolutely packed full of all of the horror tropes and themes, something I absolutely loved.
Unfortunately however it lacks the tension and sense of danger to make it a really scary read. The characters who are bumped off are for the most part pretty minor so it's difficult to care about them, Makani spends most of her time obsessing over a boy (there's a LOT of kissing) and worrying the dark secret from her past is going to come out and the killings are a little ridiculous at times. I also think too much is revealed too soon and some of the characters motivations and secrets just don't make sense or aren't properly fleshed out. [How was Makani cutting off her friends ponytail such a big deal that she had to flee her home? Why did this make her so squeamish about knives? I thought she must have at least stabbed someone or seen someone be stabbed. The killer is just a lunatic is not a valid explanation either (hide spoiler)]
Despite these problems however, I did find it quite an addictive and enjoyable read, although I have to confess that was probably more for the romance than anything else.
It is a book that seems to be getting some very mixed reviews at the moment but I would recommend you give it a go, and if horror is not your thing I promise, it's not that scary.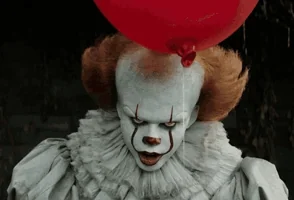 Thanks to NetGalley and the publisher for providing me with an ARC. As always all views are my own.