I was planning to do a post on the "series I really, really want to read but have never quite gotten around to yet" and coincidentally that happens to be this weeks Top Ten Tuesday 🙂 Isn't that lucky.
Top Ten Tuesday is an original weekly meme created by The Broke and the Bookish. Each week they post a new Top Ten list. All they ask is that you link back to The Broke and the Bookish on your own Top Ten Tuesday post and, if you want to, add your name to the Linky widget on that day's posts (typically put up midnight EST on Tuesday) so that everyone can check out other bloggers lists!
So, on to this weeks prompt…
Top Ten Series I've Been Meaning to Start
I have a terrible book buying addiction so I actually own a lot of first in series books that I really want to start but somehow never find the time. The biggest challenge on this is limiting myself to just 10, but here we go…
1. The Illuminae Files by Amie Kaufman and Jay Kristoff – I bought physical copies of both books in the series so far around 6 months ago and they have been languishing on my bookshelf ever since. They do look very pretty and I love the idea of the format of the book so I really, really must read them soon. On a related note, I also own a copy of Nevernight and haven't started it either *hangs head in shame*
2. Monsters of Verity by Victoria Schwab – There is a real reason (or real in my head) for why I haven't read this yet, I don't like reading more than one series by the same at the same time. I've been absolutely loving ADSOM so I didn't want to make a start on this or Vicious (another one that could be on this list) until I finished it. However I am genuinely planning to read this series in July as I'm going to the authors Edinburgh book tour stop in August.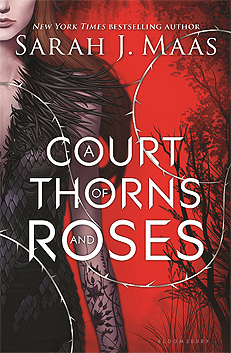 3. A Court of Thorns and Roses by Sarah J. Maas – Same reason as the previous one for this. I've been reading and loving Throne of Glass so I didn't want to start a different series by the same author. It does now seem like Throne of Glass is going to take a few years to finish so I may need to abandon my aforementioned rule and just read this.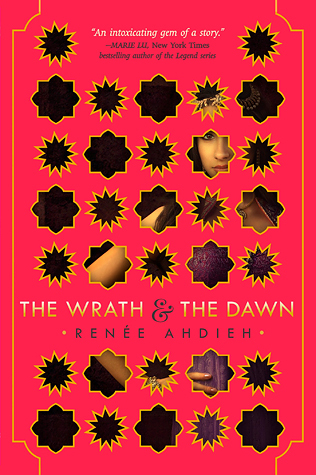 4. The Wrath and the Dawn by Renée Ahdieh – I have both a physical and ebook version of the first book in this duology but again I haven't gotten around to it. I do love the sound of the story and I really enjoyed Ahdieh's Flame in the Mist so…
5. The Graceling Realm by Kristin Cashore – I've heard a lot of really great things about this series, a few GoodReads friend have claimed it as there favourite ever so I rushed out to buy the first book in the series a year or two ago and it has lurked on my kindle ever since.
6. Study by Maria V. Snyder – I own a ridiculous number of Snyder books especially considering the fact that I've never read a single one. They keep appearing at bargain prices on Amazon and I really can't resist buying them. I have got to find some way to stop book buying, particularly later books in series when I haven't read the first one and have no idea if I actually like the authors writing.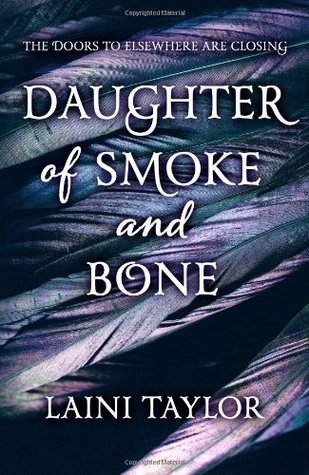 7. Daughter of Smoke and Bone by Laini Taylor – I recently read Strange the Dreamer and enjoyed it so I'm very tempted to swing back and read Daughter of Smoke and Bone (another series I own all of). It does seem to get great reviews but I'm not entirely sure about the authors writing style.
8. Wolf by Wolf by Ryan Graudin – To be perfectly honest it was the cover that made me first want to read this series. There's just something very intriguing about it. I'm not generally a fan of historical fiction either but the blurb does make it sound like my kind of read.
9. The Crown's Game by Evelyn Skye – Honestly, I have started the first book in this duology about four times and haven't made it past the third chapter. Nothing against the book or the writing, it's just never been the right time to read it.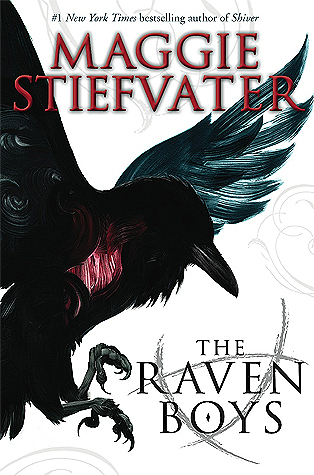 10. The Raven Cycle by Maggie Stiefvater – Shameful confession time, I've never read a single Maggie Steifvater book. This one does seem to get great reviews so I feel like I really must read it soon, even just so I can say I've read a Maggie Stiefvater 🙂
---
So that's it, my Top Ten series I really must start. I'm kind of ashamed of quite a lot of these as I feel like I'm possibly the only person on the planet who hasn't read at least the first book in the series. Do any of these make your list, or am I the only one?
If you have read them, what did you think? Are there any I really must read immediately?
Feel free to leave comments and links to your posts below.