The WWW Wednesday meme is currently hosted by Sam @ Taking on a World of Words and is a great way to do a weekly update on what you've been reading and what you have planned.

To take part all you have to do is answer the following three questions:
What are you currently reading?
What did you recently finish reading?
What do you think you'll read next?
---
Currently Reading
I think I might be in a bit of a reading slump at the moment as I'm juggling a few different books and not making a huge amount of progress on any of them. I started Lady Midnight by Cassandra Clare at the weekend and have made it about a third of the way through before I had to park it for a bit. I have the hardback version and it's huge so there's no way I'm carrying it on my commute. Enjoyment wise it's ok. I've seen quite a few rave reviews but so far I haven't been wowed. It has been surprisingly easy to put down.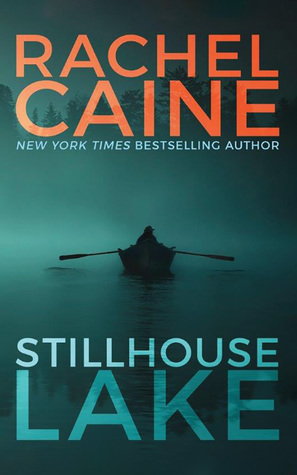 As I can't carry Lady Midnight about with me I've started reading ebook thriller Stillhouse Lake by Rachel Caine. I joined Amazon Prime and got this as my freebie first read book. I quite like Caine and I think this is possibly the first adult thriller book of hers I've come across. It's about a woman who discovers her husband was actually a serial killer and, when people don't believe she wasn't involved, she takes her children and goes into hiding. The first chapter of this was brilliant. Really hooked you in so I think it'll be good.
The third and final book on the go at the moment is audio book Attack of the 50ft. Women by Catherine Mayer. I thought it was about time I tried a non fiction audio and I've been curious about this book since it was published earlier this year. I've only managed to get a couple of hours listening in so far but it is fascinating. Feminism and equality is something I'm interested in and it's definitely making me question my belief that things aren't really that bad as far as gender equality goes (or at least where I am it isn't too bad).
---
Recently Finished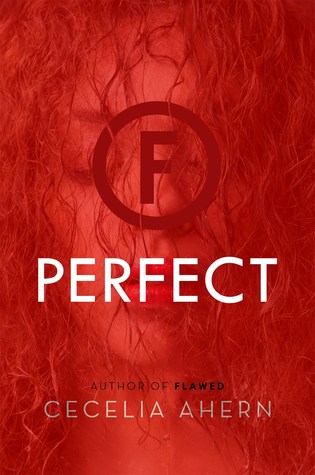 It's been a slightly slower reading week for me (I blame Lady Midnight) so the only book finished this week was Perfect by Cecelia Ahern. This is the sequel to her debut YA book Flawed about a dystopian society where those who are found guilty of moral or ethical crimes are judged to be flawed and branded with a litter F.
Unfortunately I didn't enjoy this as much as I hoped I would. I didn't dislike it but it was just kinda ok. I felt like the main character who had developed really well in the first book reverted back to being naive and frustrating and there just wasn't the tension or emotion the first book had.
---
Reading Next
Given my current slump I think I will be in need of some light and easy reading next. It would be good to get something off my NetGalley shelf too so I may pick up The Bed and Breakfast on the Beach by Kitty French or The Rome Affair by Karen Swan
Have you read any of the books above or have any other book you'd recommend? Leave comments and links below and I'll respond when I can.
Happy Wednesday Everyone!!!