Happy National Wine Day everyone!! I know I'm a little bit late (it was yesterday) but really why would you make National Wine Day a Thursday? In honor of this momentous occasion I thought I'd do a wine themed book tag and found this one which I think was originally created by BookTuber Boho Bookworm.
So raise a small glass and enjoy!!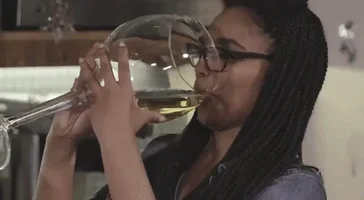 ---
Box Wine – a book people will judge you for liking but you like it anyway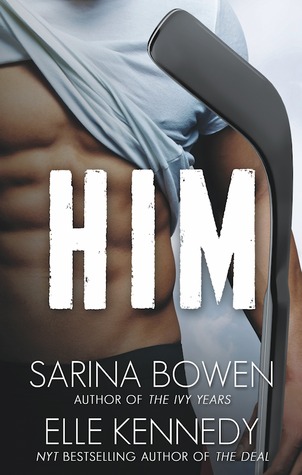 This is less true for a lot of my bookish peeps (and fellow romance readers) but I'm fairly certain if my non bookish friends and family knew how much I love M/M romance Him by Sarina Bowen and Elle Kennedy there would definitely be some judgement going on.
I mean look at that cover for a start, you probably don't want to be flashing that around the office or suggesting it for book club but I'm a sucker for a good hot and steamy romance and this is definitely one of my favorites.
---
Organic Wine – a book that doesn't have any added crap in it and is just written perfectly
I'm going to have to go with A Monster Calls by Patrick Ness for this one. I love pretty much all of his books as I just adore his writing but for me A Monster Calls is perfect. It's quite a short book but it's absolutely beautifully written and is such an emotional read I don't know how anyone could not love it.
---
Gluehwein – a really spicy, Wintry read
As soon as I saw this I instantly thought of The Bear and the Nightingale by Katherine Arden. Think fairytales, superstition and magic set in the Russian wilderness during the coldest, longest winter and you get the idea.
It wasn't my favorite read of all time but it's definitely a good one to snuggle up and get carried away with when it's cold outside.
---
Sauvingnon Blanc – a really sharp and aggressive read that you couldn't put down
"My husband did not mean to kill Annie Doyle, but the lying tramp deserved it."
From that very first sentence I was completely hooked on thriller Lying in Wait by Liz Nugent. It has one of the most wonderfully horrid main characters I think I've ever come across and a very twisty and addictive plot that makes it difficult to put down.
---
Pinot Noir – a book you didn't expect much from but ended up getting blown away by
I'm  not generally a fan of historical fiction so while I hoped I'd enjoy A Gentleman in Moscow by Amor Towles I did have a few concerns. Thankfully these concerns were completely unfounded as I loved this book so much more than I thought I would. It's quite slow and not a huge amount happens but it's beautifully written, touching and witty.
---
Chardonnay – a good summer read that was super zesty
For me Sarah Morgan is the queen of summer (and Christmas) romance reads and her new book Holiday in the Hamptons is one of her best. It's a second chance romance set at the beach with some very adorable dogs and a fiesty main character.
What more could you want?
---
Rose – a book that has a little bit of everything in it
I'm going to be a bit of a cheat on this one and go for Summer Days and Summer Nights, a collection of twelve short stories edited by Stephanie Perkins. All the stories are summer themed but there is definitely a bit of everything in it with some horror courtesy of Libba Bray, some sci fi from Veronica Roth, fantasy from Leigh Bardugo and Cassandra Clare and a lot of romance throughout.
I think everyone would struggle to find a story they didn't like in there somewhere.
---
Shiraz – a full-bodied book that is dark and juicy
As soon as I read dark and juicy I instantly thought of And I Darken by Kiersten White (it was either that or something by Leigh Bardugo). This could actually have fit the Pinot Noir category as while I had high hopes it was even better than expected. It's kind of an alternate version of Vlad the Impaler's story with a female Vlad.
It's quite violent and gory as you would expect but there's some pretty impressive world building, complex characters and more than a few twists.
---
Merlot – a smooth, easy read with a soft finish
For some reason I'm really struggling with this one but I'll go for an oldie but goodie, I've Got Your Number by Sophie Kinsella. Unsurprisingly it's another romance (there seem to be quite a few in this post) but it's so sweet, funny and generally just so likeable that it definitely makes my favorites list.
---
Champagne – your favorite book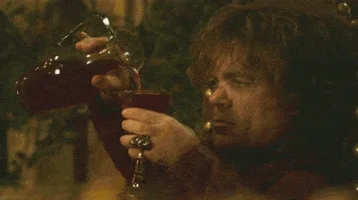 Like I would ever answer that question 🙂
---
As I wasn't nominated by anyone to do this tag (I just really like wine) I'm not going to tag anyone but feel free to give it a go.
Thanks for reading and cheers