I can't believe that 2016 is almost over already. It's definitely been an eventful year and I think one that'll be remembered (although possibly not in a good way) for a long time to come. For me, I have to admit this year has mostly been about books as unbelievably I've managed to read 180 books over the past 12 months. This did include a few re reads and some novellas but essentially I've been so busy reading I've had no life 🙂
Lots of people post their top ten books of the year around this time but, as I couldn't limit myself to just 10, I've decided to host the second annual I Wuv Book Awards. Basically this means I've had a look at my favorite reads of the year and slotted them into some made up awards categories. I'm afraid I can't offer any actual prize to the winners but I will definitely be recommending these books to all I meet.
So without further ado the winners are…..
---
Best Horror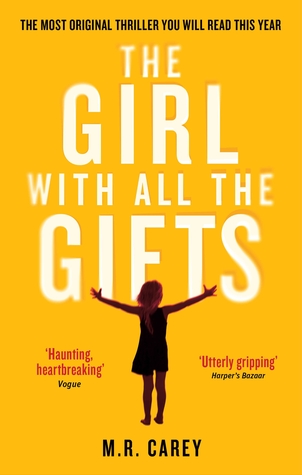 I find it really difficult to find a good horror story, most authors go for blood and gore rather than genuine chills and a good plot, but The Girl with All the Gifts is definitely the exception. With a clever and well thought out plot and characters you grow to care about it's a book I'd recommend to readers who claim not to like the genre. There are some creepy moments and the odd bit of gore but it never feels like it's been thrown in for shock value and the story is always the most important thing.
---
Best Psychological Thriller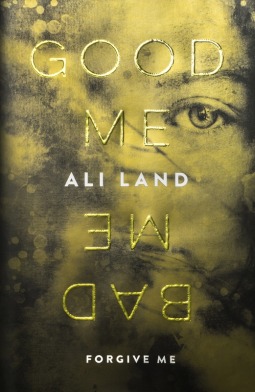 This isn't released until January 2017 but it's definitely a book everyone should add to their TBR pile now. It's about the daughter of a serial child killer, who turns her mother in to the police, but is blood thicker than water? Told from the perspective of the daughter, this isn't a fast paced thriller but it's truly gripping and addictive reading. Disturbing and uncomfortable at times I was scared to keep reading but unable to stop. Absolutely incredible.
---
Best Retelling/Reworking
Winner: Jane Steele by Lyndsay Faye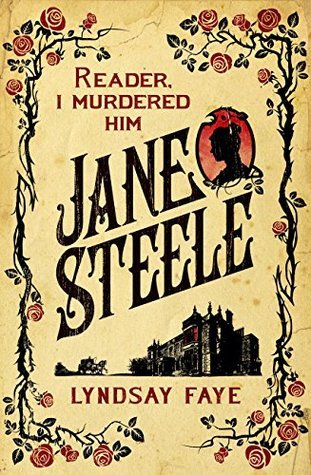 Not quite a retelling, Jane Steele is a supposed contemporary of one of my favorite literary heroines, Jane Eyre. Their lives are very similar but unlike Miss Eyre, Jane Steele ventures down a murderous path. It's a little bit of a mish mash of different genres, gothic horror, crime, historical and romance but for me this really worked. It does seem to divide readers and be a bit of a love or hate story but I most definitely fell into the love category and I think it's a book I will be re reading on a regular basis.
---
Best Prequel
Winner: Heartless by Marissa Meyer

This could have probably fit in the previous category, as it's a prequel to Alice in Wonderland and tells the story of how the Queen of Hearts came to be the wonderful villain she is but it definitely deserves a win all of it's own. Meyer is the master at taking well known and loved characters and putting her own unique twist on them and she demonstrates this skill in Heartless. Although you can guess the final outcome it's an emotional journey and you will find yourself caring about the future queen (and craving cake).
---
YA Standalone
C.J. Skuse is probably one of the most underappreciated YA authors around as far as I'm concerned. This, her latest book, definitely deserves a lot of hype. Telling the story of a group of five friends who did everything together then drifted apart following a tragedy, it brought back memories of my own childhood and subtly drew me in so I became emotionally invested in the story. It's another slow build but the ending makes it all worthwhile.
---
Best Sci Fi
This was a surprise hit for me as I picked it up from the library on a whim, not particularly expecting much and then got completely addicted and couldn't stop reading. It has a lot of similarities to Red Queen and Red Rising being a story about a genetically engineered girl, who's treated like a slave but ends up having to impersonate one of the ruling class. However it's an easier read, there's more or less a complete story in one book and I absolutely loved main character Nemesis with her questionable ethics and stab first ask questions later approach to protecting those she cares about. I've heard that this is being turned into a series and I can't wait to read the next book.
---
Best Fantasy

Terrible as it is to admit I only discovered ADSoM this year after seeing it pop up on a few blogs I follow. I really, really wish I'd discovered it sooner. Schwab is a brilliant writer and in this series she creates an easy to follow and exciting story with some of my favorite characters. It also manages to be unique and avoid a lot of the cliches most fantasy novels seem to depend on. The third and final book in the trilogy is definitely one of my most anticipated reads of 2017.
---
New (to Me) Author of the Year
Winner: Patrick Ness
This has definitely been the year of Patrick Ness as far as I'm concerned. Of the six books of his I've read over the last 12 months, I gave three five stars and the rest were either 4 or 4.5 stars. His imagination is incredible and the worlds and characters he creates are so detailed and real you almost feel like you're there.
In addition to his books I've also been completely addicted to the Doctor Who spin off Class which he wrote and produced and I'm so excited about the film of A Monster Calls which is due out in the UK on January 1st.
---
Best Opening Line

This is possibly a bit of a questionable category but with the following opening line
My husband did not mean to kill Annie Doyle, but the lying tramp deserved it
it definitely deserves some kind of award. In all seriousness, this is a fantastically good book with one of the most horrible (in a really enjoyable way) characters I think I've ever come across.
---
Best Ending
Winner: Soldier by Julie Kagawa
This is the third in the Talon series and to be perfectly honest was looking like being a 4 star read (good but not great) until I hit the 80% mark and then wow. Have you ever read a book where you literally can't sit still? I found myself picking it up, reading a bit, putting it down and then getting up to walk around the room. I was desperate to know the outcome but terrified at the same time. I got to a point where I ended up stopping so I could send a tweet to the author and get a bit of reassurance that everything would be ok (I won't tell you the response). The whole series is good but I think the ending of this one makes it great. I can't wait for the next one.
---
Best Christmas Story
Where has this book been all my life? I mean seriously, if you're looking for a YA read that's quirky, cute and funny to get you in the holiday spirit I can't recommend this enough. It's about two teens who for various reasons are spending Christmas alone. When Dash finds the notebook Lily leaves at her favorite bookshop he can't resist taking up the challenge she proposes and coming up with some dares of his own. It's a love story between the characters but also an ode to the city of New York. It's probably one of the funniest books I've read so I would advise you not to read in public but you should definitely read it.
---
Most Intense Scene
I am a huge big fan of Tana French but had lost the love a little from the previous two books of hers I'd read. This book reminded me just what it is I love about her writing. It's not a fast paced thriller but a slow character driven story about a detective on the edge of a meltdown trying to solve the murder of a woman. What generally makes French's books great is the realistic and complex characters she creates but in this case the highlight for me were the interviews with witnesses and suspects. Honestly there was one scene in particular that was probably one of the most intense interrogations I've ever read. Loved it.
---
Best Historical Fiction
This probably should have been the award for biggest surprise of the year as I'm not someone who reads historical fiction but following a review on another blog I couldn't resist and it was a good decision. Telling the story of the brutal murder of three people by Roderick Macrae in a Scottish crofting community in 1869 through a series of documents it keeps you questioning and guessing throughout. Definitely a book I'd recommend even if only to have others to talk to about it.
---
Book of the Year
As I said this was definitely the year of Patrick Ness for me and I think this is probably his best work to date. It's a short read but it's beautiful, heartbreaking and yet uplifting and full of hope. I bought this for a couple of people as a Christmas presents and I'm ridiculously excited about the film.
---
So that's it, my favorite reads of the year. If you've made it this far thank you for sticking with it and I hope you agree with some of my choices or that they've given you some ideas for books to add to your 2017 reading lists.
If you have any comments on my choices or if you think I've missed a great book let me know below.
It's been truly an incredible year of books for me and I hope 2017 proves to be just as good.