The WWW Wednesday meme is currently hosted by Sam @ Taking on a World of Words and is a great way to do a weekly update on what you've been reading and what you have planned.

To take part all you have to do is answer the following three questions:
What are you currently reading?
What did you recently finish reading?
What do you think you'll read next?
Here's this weeks WWW.
---
Currently Reading
This is my really busy time at work so, as my brain feels ready to explode, I decided to go for some nice easy reading that doesn't require too much concentration. I'm therefore reading The Deal by Elle Kennedy which is a new adult contemporary romance. I do generally enjoy Elle Kennedy's books so I'm sure this will be no exception, if I can manage to read it 🙂
I also have a new audio book on the go at the moment, Ender's Shadow by Orson Scott Card. I think this is my first sci fi audio and I'm absolutely loving it. I've been trying to find excuses to drive places so I can listen to it. It's a parallel story to Ender's Game which I have to admit I haven't read but think I may swing back to once I finish this (or at least watch the film).
---
Recently Finished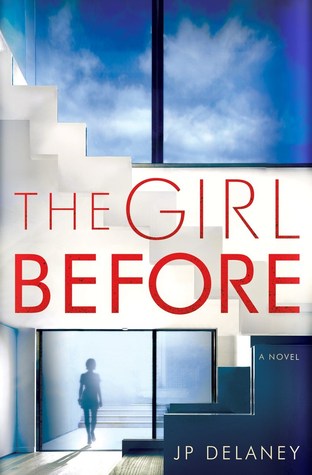 The first book finished this week was psychological thriller The Girl Before by J.P. Delaney. I was lucky enough to receive this from NetGalley and the premise sounded so good I couldn't wait to read. It follows Jane who, after a personal tragedy forces her to move house, finds the perfect new home to rent. The only catch is that it comes with a long list of rules to follow to maintain the minimalist decor. Very shortly after moving in Jane discovers the previous tenant Emma met a mysterious death there and begins to dig into what happened. Was it an accident, suicide or murder and if the latter, who was responsible?
I think if you read and enjoyed The Girl on the Train you'll like The Girl Before as it did remind me a little of it. There are a lot of elements to the story which are fascinating. The main negative for me was that I didn't really take to any of the characters and wasn't particularly emotionally invested in the outcome. I'll post a full review closer to the release date.
The next book was actually one from my "Reading Next" list, Gone by Elisabeth Naughton. This was another NetGalley pick and the second in the series (although you could probably read as a standalone). It's a romantic suspense about a couple whose child went missing in a play park three years ago. Their relationship broke down as a result but when they both receive a call that a child has been found that could be their daughter they end up working together to get to the truth.
I do like Elisabeth Naughton books and I think this book was better than the previous in the series as it felt like it had a bit more of a plot and was slightly less predictable. Again, I'm planning to write a review at some point.
The third and final book finished, It Ends With Us by Colleen Hoover, was also a "Reading Next" book (it's a miracle) but this time from the library. I've found the previous books by Colleen Hoover to be a bit of a mixed bag. I usually like the start and the writing but find it all goes a bit wrong at some point. I had however heard some great things about It Ends With Us and having now finished it I completely agree. I won't go too far into what it's about but it deals with some sensitive issues in a really thoughtful and realistic way. It did frustrate me at times and I wasn't sure about the journal entries but otherwise liked it a lot.
---
Reading Next
As the Christmas holidays are coming I think I'm going to leave my reading next open this week and just see what I feel like (or what books I get). I have a whole week and a bit off work as of Friday so I'm looking forward to taking it easy and just reading whatever I feel like at the time.
Have you read any of the books above or have any other book you'd recommend? Leave comments and links below.
Happy Wednesday everyone and I hope you have a great Christmas, Hannukah or whatever holiday you celebrate 🙂