The WWW Wednesdays meme is currently hosted by Sam @ Taking on a World of Words and is a great way to do a weekly update on what you've been reading and what you have planned.

To take part all you have to do is answer the following three questions:
What are you currently reading?
What did you recently finish reading?
What do you think you'll read next?
Here's this weeks WWW.
---
Currently Reading
I started What Remains of Me by Alison Gaylin yesterday so I'm around the 20% mark at the moment. This is a psychological thriller I received from NetGalley about a 17 year old girl who shoots and kills an Oscar nominated Hollywood director. She's sent to jail but 30 years later and five years after she's released her father in law is found dead in a similar manner. Her past comes back to haunt her as she becomes the prime suspect. The story jumps back and forward in time telling the story of the events leading up to the first murder and the investigation of the second.
While it is early days I have to say that I am enjoying the authors writing style. There's something very engaging and slightly addictive about it. If I had one criticism it's that I'm finding the jumping back and forward in time a little confusing.
---
Recently Finished
Another diverse mix of books read this week with the first one finished, Feminist Fight Club by Jessica Bennett. While I usually stick to fiction there was something about this that appealed when I spied it on NetGalley. It's probably the first one of these types of books I've ever managed to finish so that's definitely a big plus. It manages to deal with serious issues in quite a light hearted way and the structure of it makes it easy to dip in and out. You can read my full review here.
The second book I finished during the week, All She Ever Wished For by Claudia Carroll, was another NetGalley pick (I'm determined to get my shelf down). Due to my own total ignorance and failure to read the blurb properly I thought this was a Christmas book and was a little disappointed to find it wasn't. It's Claudia Carroll so it is a pretty good read but I have read better from her. I think I just didn't quite connect with any of the characters. Again, I've written a full review (I was definitely on a roll this week)
The next book read was Settling the Score by R.S. Gray which is a new adult, sports romance. I pretty m
uch just spotted this on Amazon's Kindle Unlimited and thought why the heck not. I've liked other books by this author and I do love sports romances. This one is the first in a series set at the Olympics in Rio and tells the story of a British swimmer and American Soccer (football for those of us in Europe) player. I thought it was ok rather than anything spectacularly great. For me it was let down by a lack of detail around the sports. I'm not convinced the author knows anything about them (I mean she didn't even attempt to explain the offside rule).
Fourth and final book this week was the quick read, Seduced by a Pirate by Eloisa James. Mostly chosen because it worked for a challenge, it's a fun and quirky little novella about a Viscount who runs out on his new bride on their wedding night and ends up becoming a pirate (as you do). When he finally returns 14 years later he finds his wife and her three children (???) aren't exactly thrilled to see him.
---
Reading Next
Another week and Empire of Storms by Sarah J Maas is still on my reading next list. I currently have the ebook and the paperback from the library and expect a hardback in the next couple of days so I really have no excuse.
My book buying/ borrowing/ requesting spree continued with a vengeance this week (my credit card is getting worn out) so I picked up another few books I really, really want to read soon.
Hopefully arriving today (please, please, please) are hardback copies of Crooked Kingdom by Leigh Bardugo and The Wrath and the Dawn by Renee  Ahdieh. I am ridiculously excited about both as I have been waiting for Crooked Kingdom pretty much since finishing Six of Crows and The Wrath and the Dawn has been on my wish list forever. I had to get hardbacks though as I put together a new bookcase at the weekend and need to fill it with something 🙂
From NetGalley I also received The Bear and the Nightingale by Katherine Arden (honestly I saw that cover and read "inspired by Russian fairytales" and couldn't resist) and The Twelve Days of Dash and Lily by Rachel Cohn and David Levithan.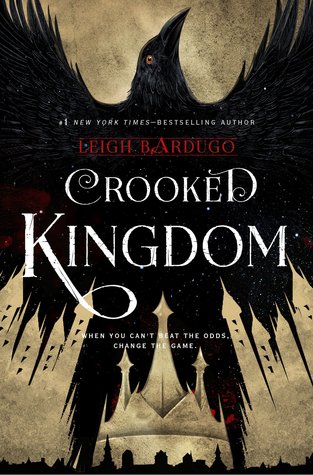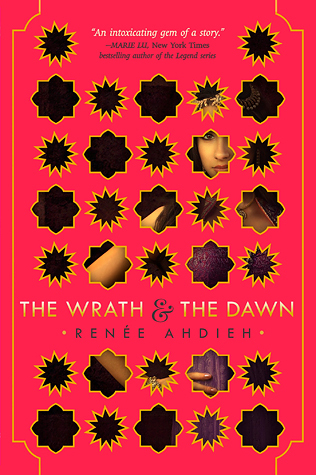 I think I may be in book overload. So many books so little time…
Have you read any of the books above or have any other book you'd recommend? Leave comments and links below.
Happy Wednesday everyone.