The WWW Wednesdays meme is currently hosted by Sam @ Taking on a World of Words and is a great way to do a weekly update on what you've been reading and what you have planned.

To take part all you have to do is answer the following three questions:
What are you currently reading?
What did you recently finish reading?
What do you think you'll read next?
Here's this weeks WWW.
---
Currently Reading
I started  Beautiful Disaster by Jamie McGuire yesterday and I literally haven't been able to put it down since. There's something wrong with the version I have as words and whole sections are repeated but there's just something about it that has me completely hooked at the moment. At the start I thought it was going to  be the usual good girl meets a bad boy, they fight a bit but then can't resist their attraction (which so far is kind of true) but it's starting to feel a bit darker. I can't wait to find out how it ends and suspect I will be forgoing some sleep 🙂
---
Recently Finished
I've been very lucky this week and somehow managed to end up reading a lot of really good books.
The first of these was All is Not Forgotten by Wendy Walker which I received from NetGalley. It's a psychological thriller about the effects the horrific rape of a teenage girl have on a family and a community. It's a little slow at the start and the narrator comes across as a bit arrogant but it's intelligent, well written and by the end totally enthralling. You can read my full review here.
The second book finished was Melody Bittersweet and the Girls' Ghostbusting Agency by Kitty French. This couldn't be more different from All Is Not Forgotten if it tried. It's a fun and lighthearted story about Melody Bittersweet who decides to put her ability to see dead people to good use by starting a Ghostbusting agency. It's full of quirky characters, a bit of romance, the odd ghost and lots of laughs. I loved it and you can read more in my review.
The next book read was The Deviants by C.J. Skuse. I received this is an ARC from NetGalley and couldn't resist reading it straight away even though it's not due out until the end of September.
It's about a group of friends who've drifted apart after a tragedy but get back together to get revenge on a bully. It's too early for me to post a review but I will say that I absolutely loved this book. I was expecting it to be good but I wasn't expecting it to break my heart a little.
Also this week I finished my audio book  Destined for an Early Grave by Jeaniene Frost. It's the fourth in the Night Huntress series and could possibly be my favourite so far. These audio books are going to get me in so much trouble as they are completely addictive and absolutely hilarious. Anyone who spots me listening to them must think I'm a complete lunatic.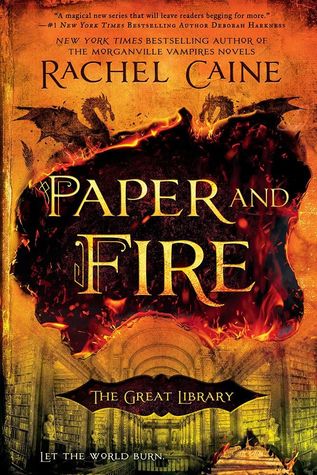 The final book finished this week was Paper and Fire by Rachel Caine, which is the second in the Great Library series. It's a story about libraries and books so it's pretty much a dead cert that I'll love it. In this series libraries pretty much run the world and have more power than any government or religion but power corrupts. It's a fun, fast paced read but it finished on a cliffhanger so I'm left waiting for the next one….again.
---
Reading Next
Yet again it's been another week where I've read literally none of the books on my reading next list. With my tendency to wander off plan I'm starting to think I shouldn't bother. Anyway, it seems likely that I'll read one or more of the following: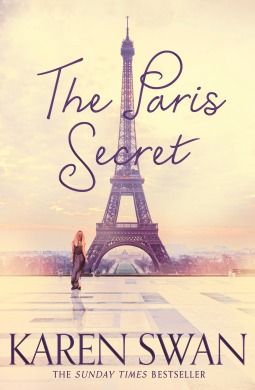 Have you read any of the books above or have any other book you'd recommend? Leave comments and links below. I'm a little slow in replying at the moment as work is manic but I'll get there eventually 🙂
Happy Wednesday everyone.