It feels like it's been forever since I did a tag so when I was tagged by the wonderful Jess at the The Mud and Stars Book Blog to complete The Harry Potter Book Tag I just couldn't resist. If you get a chance you should definitely check out her blog. It's my go to source for great book recommendations 🙂
This awesome tag was created by Trang and Lashaan over at Bookitode, as were the amazing graphics below, which they have very kindly said anyone who completes this tag may use!
The only rule of this tag is that YOU ARE NOT ALLOWED TO USE HARRY POTTER AS AN ANSWER. Good news for all Slytherins 🙂
---
A book in which you found the theme interesting, but you'd like to rewrite it:
I've always had slightly mixed feelings about Colleen Hoover books but really liked the Never Never trilogy she wrote with Tarryn Fisher. It's a fascinating idea, a boy and a girl suddenly get amnesia and can't remember anything about their lives. They have to follow the clues to figure out the reason behind it while also getting to know each other. What I'd like to re write is the ending in the third and final book. I have no idea what I'd want the ending to be. Just not that…
---
The first book in a series that got you hooked: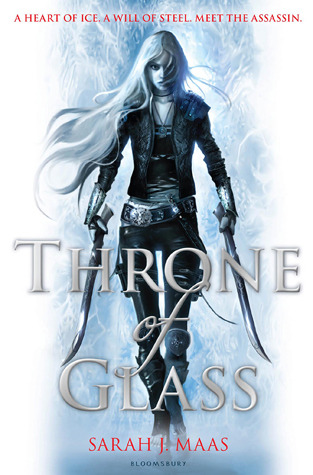 This could be just about every first book in a series I've ever read as I have an addictive personality when it comes to series. Once I start I just can't stop 🙂
However the last series where I read every book I could get my hands on as soon as possible was Throne of Glass by Sarah J Maas. If you like YA fantasy with strong female characters and a lot of emotion this would definitely be my top recommendation. Although beware there are still a couple of books to come so you may want to wait.
---
A book you wish you could have right now: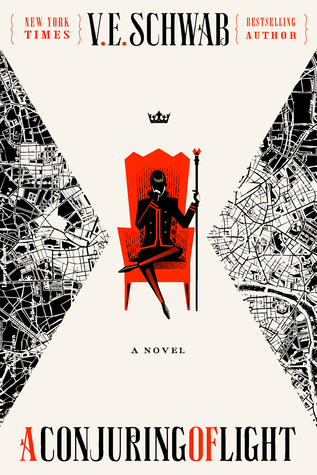 ACCIO A CONJURING OF LIGHT. I have a long wait for this one as the third and final part of the Shades of Magic trilogy doesn't come out till February 2017. I have been stalking the author on Twitter to try and get some hints but I have no idea how I'm supposed to last 8 months.
---
A killer book. Both senses. Take it as you like:
My choice for this absolutely has to be Jane Steele by Lyndsay Faye. It's a dark and gothic (sort of) retelling of Jane Eyre which is my all time favourite of the classics. The story is set in the same time period and mirrors that of Miss Eyre but this Jane is much more lethal. One of the best books I've come across in a while and an absolute killer.
---
A book that you found really confusing:
I read The Stranger by Albert Camus as part of higher French when I was in school. As we were reading the french version of the book I probably only understood every other word in a sentence (I was too lazy to look up the words I didn't know). I would love to tell you what it's about but honestly I have no idea. Maybe I should try re reading the English translation but it seems doubtful.
---
Your spirit animal book:
OK you might be noticing there's a bit of a theme going here (and not the intended Harry Potter one). There are obviously a lot of differences between myself and Jane Eyre but I like to think that we have a lot in common. She's pretty quiet and doesn't like to be the centre of attention, she's generous, loyal, works hard and most importantly she's independent (particularly for the time she lives in). Plus I kind of wish I had the same strong morals and determination.
---
A dark, twisted book:
This is probably a difficult one for me as I don't really think I read that many dark and twisted books. I will however go for Black Widow by Chris Brookmyre. I wouldn't necessarily call it dark but it is most definitely twisty. It certainly kept me guessing throughout.
---
A book that surprised you in a great way: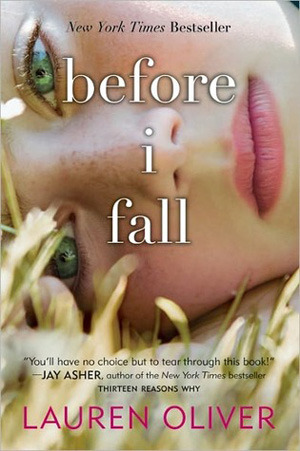 When I picked up Before I Fall by Lauren Oliver I was expecting your standard contemporary YA read what I got was something much deeper. The main character is in a car accident and ends up repeating the day over and over again until she figures out what she's supposed to do to end the cycle. This is one of those stories where I wasn't keen at the start but by the end I didn't want it to be over. Absolutely heart breaking.
---
I think I'm probably the last person in the universe to do this tag so I won't tag anyone but if you haven't done it yet, and want to, consider yourself tagged 🙂