It's WWW Wednesday time.
The WWW Wednesdays meme is currently hosted by Sam @ Taking on a World of Words and is a great way to do a weekly update on what you've been reading and what you have planned.

To take part all you have to do is answer the following three questions:
What are you currently reading?
What did you recently finish reading?
What do you think you'll read next?
Here's this weeks WWW.
---
Currently Reading
I have a new t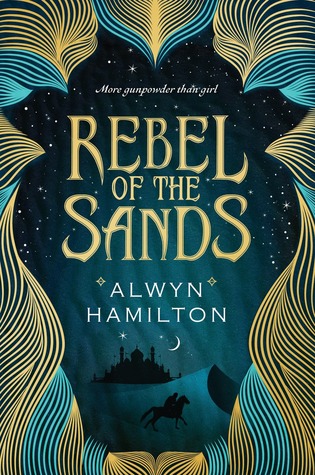 eam challenge starting on GoodReads on Friday so I'm trying to calm my reading for a few days so I can get everything finished and hopefully post some reviews. I somehow seem to have gotten very behind on my reviews.
I therefore only have one book on the go at the moment, Rebel of the Sands by Alwyn Hamilton. This is actually a book of the month for the same GoodReads group but is a story I have been wanting to read for a while. It's a YA fantasy set in the desert with magic, Djinni and horses. In other words it's perfect for me and while I'm only around halfway through I really enjoying it.
---
Recently Finished
 It's been a bit of a quieter reading week as I'm between challenges (I'm a challenge addict) so only three books finished.
The first is The Rest of Us Just Live Here by Patrick Ness which I picked up at the library. Patrick Ness books are always good and this one is no exception. It's about a group of friends who are just trying to get by while someone else saves the world from whatever threat it's under. There are some odd events but it's more about friendship and dealing with the fear of graduating school and growing up. It's not as exciting as some of Ness's other stories but I'd still definitely recommend it. I thought there were a lot of feels and I found myself laughing, smiling and crying at points which I always think is a good thing.
The second book finished was
 Dear Amy by Helen Callaghan which I received as an ARC from NetGalley. It's a mystery/thriller about the local newspaper's agony aunt (and school teacher) who gets a letter from someone claiming to be a girl who was kidnapped a number of years ago. Unsurprisingly the police don't take her seriously so she starts to investigate on her own.
I very much enjoyed this book although I have to say that I thought the first half was the better than the second. I think I really liked the mystery and uncertainty in the first half and once the secret was out I wasn't quite as gripped. It is very well written and there is something just very likeable about it. For a debut novel it definitely shows a lot of promise.
The third and final book read was Princess Ahira by K.M. Shea which was actually a re read. The story is about a princess who is kidnapped by a dragon on her sixteenth birthday. She ends up living with the dragon, Azmaveth, and they form a sort of friendship. It's a very cute and funny story as Ahira hates being a Princess and knocks back all of the Princes who come to rescue her. There are dwarves, griffins, unicorns and many other magical creatures as well as references to different fairytales. I think it may actually be my favourite K.M. Shea story.
---
Reading Next
I'm not too sure what I will be reading next as a lot will depend on the challenge. I do however still have some ARCs due to be finished soon and a giant pile of library books to read. If possible I'm hoping to pick up The Girl with All The Gifts by M.R. Carey and The Unbecoming of Mara Dyer by Michelle Hodkin both of which I got from the library. These have been on my TBR pile for ages so I really, really hope I can get to them. I also have an ARC approaching it's archive date, Every Exquisite Thing by Matthew Quick, so should also be trying to squeeze it in too.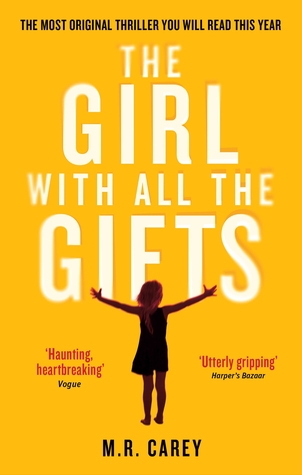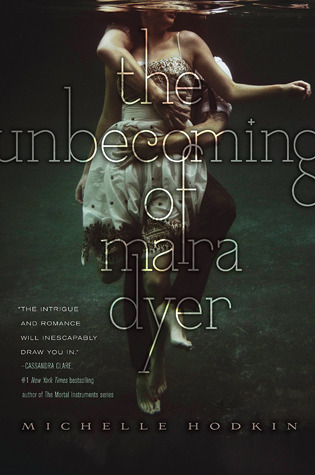 Have you read any of the books above or have any other book you'd recommend? Leave comments and links below.
Happy Wednesday everyone.