It's WWW Wednesday time.
The WWW Wednesdays meme is currently hosted by Sam @ Taking on a World of Words and is a great way to do a weekly update on what you've been reading and what you have planned.

To take part all you have to do is answer the following three questions:
What are you currently reading?
What did you recently finish reading?
What do you think you'll read next?
Here's this weeks WWW.
---
Currently Reading
I can't believe it's the 1st June already. The good thing about that is we're finally getting our week of Summer here in Scotland so the weather ha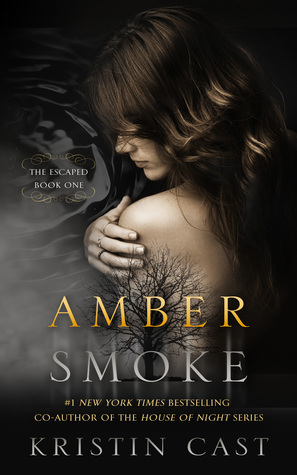 s been perfect for lying out in the garden with a book.
I'm still trying to make some progress through my ARC's from NetGalley so I'm currently reading Amber Smoke by Kristin Cast. I have to admit I ordered this because the name of the author sounded vaguely familiar which is possibly not the best strategy for choosing books but never mind. I've only read a couple of chapters so far and it seems to be about the son of the Furies who is sent to catch some souls that have escaped from Tartarus. I've always been fascinated by mythology but at the moment I'm not overly optimi
stic about this book. It doesn't seem to get the best reviews.
On audio, I've managed to get Grave Peril by Jim Butcher back out from the library. It's the third in the Dresden Files series which is about a magician/private investigator. I was around a third through when it returned itself a month or so ago so I'm struggling to remember what had been happening. I may have to start from the beginning again.
---
Recently Finished
As the weather has been so good over the last week and it was a holiday weekend I managed to get quite a bit of reading done and finished a few books.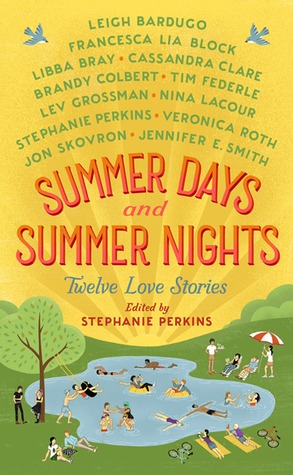 The first book finished was Summer Days and Summer Nights which is a collection of YA short stories edited by  Stephanie Perkins all with a summer love theme. I had this on my Amazon wish list as I'd enjoyed Stephanie Perkins previous collection My True Love Gave To Me so I was very happy when it popped up on NetGalley and I was approved. Like the previous collection this one is very good and includes a mix of stories from some of my favourite authors and some new ones. You can read my full review and a quick rundown of each story here.
The second book finished, Sweet Resolve by Jill Sanders, was also an ARC from NetGalley. Unfortunately it was not a book that worked for me as I did not like the main character and there were a few things I really disagreed with. I don't think I'm going to post a review here as I'm struggling not to go off on a mad rant so I'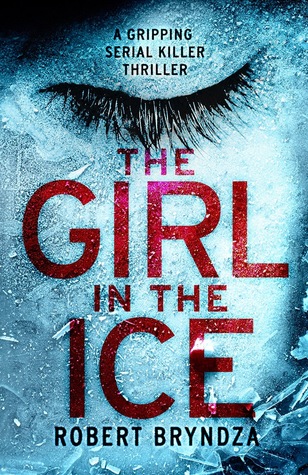 ll stick with just a GoodReads review.
After Sweet Resolve I was in the mood for something considerably darker so picked up The Girl in the Ice by Robert Bryndza. This had been on my reading next list for a while and I'm so glad I finally managed to read it. It's a police procedural and the first in the DCI Erika Foster series. I liked it a lot and would definitely recommend to anyone who likes story about the hunt for a serial killer. There is the odd detective story cliché but in a good way. What I loved most however was the diverse cast of characters. Hopefully I'll g
et a review up soon.
When I finished, I couldn't resist moving straight on to the next book in the series, The Night Stalker which is another hunt for a serial killer story but is less of a whodunit. I actually liked this one more than The Girl in the Ice partly I think because I already knew and liked the characters. It was good to get a bit more information on some of the secondary characters and see a bit more development. The ending did make me exceptionally angry so I do want to read the next one now.
I was finishing off a team challenge this week so I also managed to sneak in a couple of re reads during the weekend. I was looking for something light and enjoyable so went for Beauty and the Beast and Rumpelstiltskin by K.M. Shea. As you can probably guess from the titles they are re tellings of fairy tales. I'm a big fan of K.M. Shea books. They could do with a bit of a proof read but I like the take no nonsense heroines and the humour.
The final book finished this week was my audio, At Graves End by Jeaniene Frost. This was the third in the Night Huntress series about a half vampire who hunts evil vampires and other creatures. I lost concentration a little part way through this so didn't enjoy quite as much as previous ones.
---
Reading Next
I have the most ridiculous to read pile at the moment as I went a bit nuts on both NetGalley and at the library. I think I have about 20 books I'm supposed to read over the next three weeks which is unlikely to be achievable even with the best of intentions. I think the most likely upcoming reads will be ARC's The Paris Secret by Karen Swan and Dear Amy by Helen Callaghan. I am however still keen to read The Rest of Us Just Live Here by Patrick Ness and Lady Midnight by Cassandra Clare which I have from the library. Decisions, decisions 🙂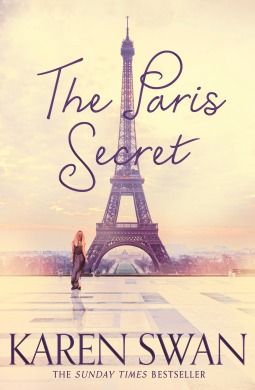 Have you read any of the books above or have any other book you'd recommend? Leave comments and links below.
Happy Wednesday everyone.