Teaser Tuesday is a weekly bookish meme hosted by MizB of Books and a Beat If you want to join in grab your current read, flick to a random page, select two sentences (without spoilers) and share them in a blog post or in the comments of Books and a Beat.
I scheduled this post over a week ago as today will be the final day of my holiday so I really don't know what I'm currently reading (if anything). I am however planning to make a start on Talon by Julie Kagawa so it seemed like a good choice for this weeks teaser.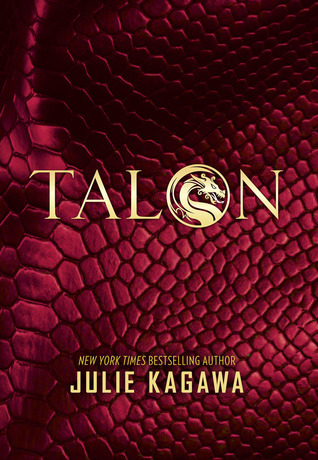 My Teaser

"He was about my age, maybe a little older, with cropped hair that glinted a pale gold in the sunlight. He was tan, lean and muscular, as if he spent most of his time out in the sun and the rest at the gym"

~ page 65
Per last week's post I'm not sure what access I'll have to my blog but will respond to any comments and work my way round everyone's teasers when I can.
Happy reading everyone.