It's WWW Wednesday time.
The WWW Wednesdays meme is currently hosted by Sam @ Taking on a World of Words and is a great way to do a weekly update on what you've been reading and what you have planned.

To take part all you have to do is answer the following three questions:
What are you currently reading?
What did you recently finish reading?
What do you think you'll read next?
So here's my W's for the week.
---
Currently Reading
At the moment I'm still working my way through Golden Son by Pierce Brown which is the second book in the Red Rising trilogy. I have to admit I was finding it a bit of a struggle to start with but I  reached around the 40% mark and since then I haven't been able to put it down. It's starting to feel a lot like Game of Thrones with different factions fighting for power, looking for alliances and stabbing each other in the back. It's pretty brutal at times but I love that in a book 🙂
---
Recently Finished
Due to my difficulties in getting into Golden Son I haven't really read as much as I usually do this week. I don't know if this is just a me thing but I was doing pretty much anything to avoid reading it because I couldn't quite connect but didn't want to actually give up. I almost never give up on a book.
I did however take a bit of a break from it at the weekend to read a couple of ARC's I received from NetGalley. The first was Sleepless in Manhattan by Sarah Morgan which I think has been on my reading next list for at least the last month. It's the first in a new series set in New York (the title is a bit of a hint). I do really like Sarah Morgan. They are completely predictable however there is always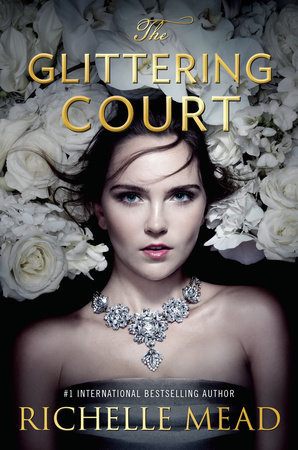 plenty of chemistry between the leads and they are an easy and enjoyable way to spend a lazy afternoon.
The second ARC wasn't actually a whole book but a sneak peek at the upcoming Richelle Mead book The Glittering Court. I've never actually read any Richelle Mead books before (despite desperately wanting to get my hands on Vampire Academy) so was interested to see what her style was like and have to say I was quite impressed. The story is similar in some ways to The Selection but the main character is a lot less annoying. As is typical of sneak peek's it finished on a bit of a cliffhanger so I've been forced to add it to my Amazon wishlist and wait till it's released in April.
---
Reading Next
So this week I will be continuing in my attempt to not read A Gathering of Shadows by VE Schwab despite some of my fellow bloggers raving over how good it is (you know who you are). I will hold out until it's time for the group read (well, maybe)
I think there's actually a fair chance that I will move on to the final part of the Red Rising trilogy, Morning Star, seeing as I have a nice shiny and signed hardback. It's not the easiest series to pick up and set down (too many characters to keep track of) so it would be sensible to keep going. I've also started a new team challenge on GoodReads so will be looking for a few quick reads to get some points on the board. I'm thinking K.M Shea's new series, the latest books in Nick Pirog's 3am series and The Immortal Rules by Julie Kagawa.
Who knows though, I have a week off work and they're forecasting snow so there is a strong possibility I'll read something completely different.
Have you read any of the books above? Do you have any recommendations?