Teaser Tuesday is a weekly bookish meme hosted by MizB of Books and a Beat If you want to join in grab your current read, flick to a random page, select two sentences (without spoilers) and share them in a blog post or in the comments of Books and a Beat.
This week my teaser comes from Golden Son by Pierce Brown. It's the second in the Red Rising Trilogy, the first of which I read a few months ago. I was lucky enough to see Pierce Brown in Edinburgh last week and he described it jokingly as "Braveheart in Space" but personally I'm finding it more like Game of Thrones in Space 🙂 There are a lot of different factions seeking power and willing to do anything to get it with main character Darrow caught in the middle. I wasn't sure at the start but I'm finding it totally addictive now.
My Teaser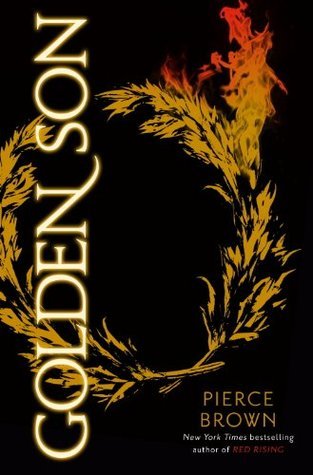 I cannot sleep. The bodies of those I've left behind float in the darkness with me. I wake a dozen times, flashes of bombs, slashing of swords ripping into my dreams. I earned these sleepless night. I know that, and that's what makes them all the harder.

~ Page 213
Happy reading everyone.