It's WWW Wednesday time.
The WWW Wednesdays meme is currently hosted by Sam @ Taking on a World of Words and is a great way to do a weekly update on what you've been reading and what you have planned.

To take part all you have to do is answer the following three questions:
What are you currently reading?
What did you recently finish reading?
What do you think you'll read next?
So here's my W's for the week.
---
Currently Reading
I found out at the weekend that Pierce Brown is coming to Edinburgh this week as part of his book tour so I couldn't resist requesting tickets. I'm not sure if I'm going to be able to get there but in the off chance I can I'm trying to read a bit more of his Mars trilogy to get up to speed. I read Red Rising a few months ago and, while I enjoyed it, I didn't love it so took a bit of a break before reading on. I have now started Golden Son and while I've only managed to read a couple of chapters so far I'm definitely enjoying it.
---
Recently Finished
I had a bit of a reading fest over the weekend and managed to finish three books this week. First up was What Would Lizzy Bennet Do? by Katie Oliver. As you can probably guess from the title there are a few links to Pride and Prejudice (as well as some other Jane Austen) but it isn't really the same story. Initially I was a little disappointed it wasn't a straight re telling but once I got over that I ended up enjoying it.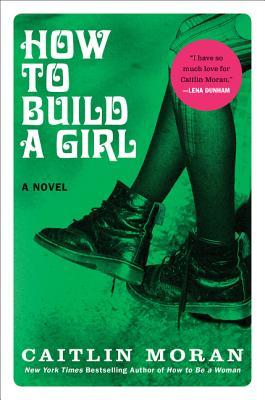 The second book I read was How to Build a Girl by Caitlin Moran. It's possible the most foul mouthed and explicit book I've read but I have to say I laughed my way through the whole thing and loved it. It was the perfect book to shake me out of a downer.
The final book of the week was Chasing Daisy by Paige Toon. I have to admit I chose to read this as I was looking for a book with a pink cover as part of a challenge (I know, not the most legit reason for choosing a book but never mind). It turned out to be a great read and once I started reading I couldn't stop.
---
Reading Next
This week I will mostly be trying to avoid reading A Gathering of Shadows by VE Schwab which I received yesterday. It's the sequel to A Darker Shade of Magic which I read at the start of the year and loved. It is however a book of the month on GoodReads so I'm trying to hang off so I can read along with the group. It's very unlikely I'll hold out.
In the event that I don't cave I think I'm going to try reading either Flawed by Cecelia Aherne or Sleepless in Manhattan by Sarah Morgan. Both are ARC's I received from NetGalley and favourite authors of mine so I'm looking forward to both.
Have you read any of the books above? Do you have any recommendations?