Teaser Tuesday is a weekly bookish meme hosted by MizB of A Daily Rhythm. If you want to join in grab your current read, flick to a random page, select two sentences (without spoilers) and share them in a blog post or in the comments of A Daily Rhythm.
I'm currently reading Fairest by Marissa Meyer. It's book 3.5 in the Lunar Chronicles and tells the story of Queen Levana who, for those unfamiliar with the series, is based on the evil queen from Snow White and has a bit of a thing about mirrors. I have to admit to having a little bit of sympathy for her as she doesn't have an easy time of it but not sure it really justifies her actions. Anyway, here's this weeks teaser.
My Teaser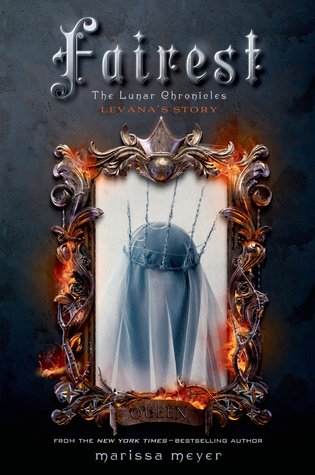 The yearning grew quietly at first, taking the place in her belly where a child should have been. It thrived somewhere so deep inside her she hadn't even known it existed until one day she looked up at the planet hanging, mocking her, just out of reach, and she almost fell to her knees with the strength of her want.

~ page 181
Happy reading everyone.