It's WWW Wednesday time.
The WWW Wednesdays meme is currently hosted by Sam @ Taking on a World of Words and is a great way to do a weekly update on what you've been reading and what you have planned.

To take part all you have to do is answer the following three questions:
What are you currently reading?
What did you recently finish reading?
What do you think you'll read next?
So here's my W's for the week.
---
Currently Reading
After reading the first couple of chapters I had to put Monsters of Men by Patrick Ness on hold as I needed to read a couple of library books that had to be returned. As it's a physical book and I can't really transport it around with me I've also decided that I want to wait till this weekend to read the rest when I can properly focus on it. I can't wait to find out how it all ends.
In the meantime I'm currently reading You and Me Always by Jill Mansell. Jill Mansell has always been one of my favourite chick lit authors so I was very excited to get an ARC of her latest book. I'm around the 75% mark at the moment and, while I had my doubts about it at the start (I think mostly due to the book I just finished), I'm enjoying it a lot more now and finding it difficult to put down.
---
Recently Finished
I'm still going through a mad busy phase at work at the moment so have been slipping a little bit in terms of reading and posting reviews but I did manage to finish a couple of books last week.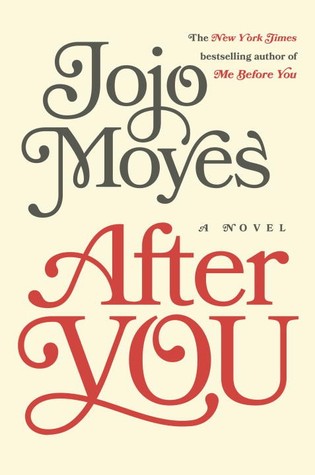 The first book which I took my Teaser from yesterday was After You by Jojo Moyes. It's the follow up to Me Before You which I absolutely loved so I was a little bit worried about reading it. Thankfully though it's been a while since I read Me Before You so my memory of exactly what happened was a little shaky and I found this a really great book. It's mostly about grieving and moving on so it's not a happy story but it was definitely one of those books that my thoughts kept wandering to when I wasn't reading it (driving to the stables, doing housework, cooking…). I ended up finishing the whole thing in a day so would definitely recommend.
I also read Robyn Hood: A Girl's Tale and it sequel Fight for Freedom by KM Shea. I do like K.M. Shea books as they're based on fairytales or myths and always have strong female characters who don't spend all of their time obsessing over boys which makes a nice change in YA. This series was along the same lines and did give me a few laughs but I have to admit to getting frustrated with the number of mistakes (words repeated, wrong words, wrong spellings etc). It's nothing a bit of proof reading wouldn't fix so began to drive me nuts as it destroyed the flow of the story.
---
Reading Next
In the unlikely event I finish the books I'm currently reading, my mission is to finish some of the ARCs I've had for far too long or which are due for release over the next few weeks. I think the priorities will be The Masked City by Genevieve Cogman (which is way overdue and has been in my reading next for a while), Black Widow by Chris Brookmyre (who I love and haven't read any of his books in ages) and What Would Lizzy Bennet Do? by Katie Oliver (which I randomly picked because of the Pride and Prejudice connection).
Again there's a fair chance I won't read any of these but something completely different. I'm a bit of a mood reader so find it difficult to plan.
Have you read any of the books above? Do you have any recommendations?