It's WWW Wednesday time.
The WWW Wednesdays meme is currently hosted by Sam @ Taking on a World of Words and is a great way to do a weekly update on what you've been reading and what you have planned.

To take part all you have to do is answer the following three questions:
What are you currently reading?
What did you recently finish reading?
What do you think you'll read next?
So here's my W's for the week.
---
Currently Reading
I'm a little bit between books at the moment as I'm suffering from a serious book hangover. To tide me over until I'm ready for a proper book I'm still working my way through My True Love Gave to Me, a series of short stories by YA authors.
I started it a few weeks ago but for some reason it seems to be taking me forever to read. Nothing against the book (a lot of the stories I've read have been great) I just struggle a bit with short stories. You're just getting into a story when it comes to an end and you're on to the next one. They do tend to be a good way to find new authors so no doubt it will result in an increased TBR pile 🙂
---
Recently Finished
My younger brother was getting married last week so between that, Christmas and New Year things have been a bit hectic. I kind of missed my WWW Wednesday post (I was too busy burning up the dance floor) but I did manage to squeeze in quite a bit of reading.
First up I read A Christmas Carol to get me in the holiday spirit. Twas my very first Dickens and found I enjoyed it. For some reason I've always been a little scared of his writing but found it quite accessible. Someone recommended Great Expectations to me so this has encouraged me to give it a read.
After A Christmas Carol I moved on to The Knife of Never Letting Go by Patrick Ness. Haven't quite gotten around to posting a review but I thought it was a great book. The narrative style is pretty unique and I think puts a lot of people off but I thought it was some of the best world building I've come across and I liked the characters (particularly Manchee).
Unfortunately my third book, The Perfect Match by Katie Fforde, was less of a success. Katie Fforde is one of my favourite authors but there were just too many things about the main character and plot which wound me up. You can see my full slightly ranty review here.
Things picked up a little with the next story I read, Dangerous Lies by Becca Fitzpatrick. It's a YA thriller and is an ok read. It's quite easy going and has an interesting plot. I just didn't think there was anything to make it stand out.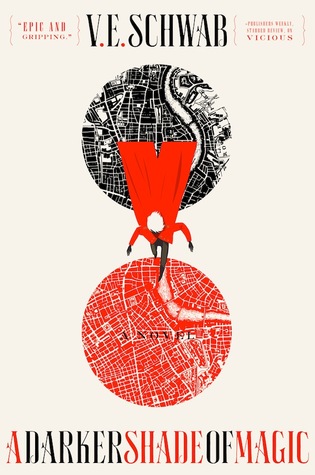 Last up and the book that's left me with the most humongous book hangover is A Darker Shade of Magic by V.E. Schwab. This was a book of the month on GoodReads and I'd seen some great reviews so broke my new year's resolution to buy it. I'm so glad I did. It's a bit early to say this but I think it could be one of my favourite reads of the year.
---
Reading Next
Since breaking my no book buying resolution (on the 2nd January…oops) I've had a bit of a splurge so I have quite a few choices for my next reads. I think my plan though is to read Playing with Fire by Tess Gerritsen which I'm due to return to the library next week. I love Tess so looking forward to it although I'm expecting something a bit different from the Rizzoli and Isles series.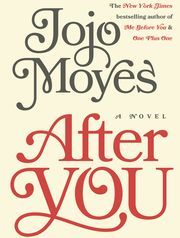 After Tess I'm moving on to another of my favourite authors, Jojo Moyes, with the book After You. I loved Me Before You and a lot of Jojo's other stories so I have high hopes. I just really hope I'm not disappointed.
In the unlikely event I finish those books I'm planning to read the rest of Patrick Ness's Chaos Walking Series. The Knife of Never Letting Go finished on a bit of a cliffhanger so I can't wait to find out what happens next in The Ask and the Answer.
I'm hoping this will be a good reading month. Have you read any of the books above? Do you have any recommendations?