Over the last 12 months I've read 151 books (according to GoodReads) which was well ahead of my 100 book target for the year. Looking over all of the books and my ratings I thought I'd do a quick awards ceremony for the stand out books of the year, good and bad.
I'm sure not everyone will agree with my choices but these were definitely some of my favourites. (if you're interested in reading any you can click on the links to go to the GoodReads page)
Favourite Chick Lit/Romance
The Piano Man Project by Kat French
This was actually the first review I posted on my blog and was one of my five star reads. It's such a sweet, funny and romantic read that it made me smile more or less from start to finish.
Best Standalone Young Adult Book
Before I Fall by Lauren Oliver
I know this is an older book but this was the first book I'd read by this author and have to say I loved it. At first I wasn't too sure about it as the character isn't particularly likeable but as the story continues it sucks you in completely. One of those books that left me with a bit of a book hangover for a few days.
Best Crime/Thriller
Die Again by Tess Gerritsen
I love Tess Gerritsen books and this is one of her best. It's the latest in the Rizzoli and Isles series but unlike other series which sometimes get a bit repetitive this one always seems to keep thing moving on a progressing both in terms of story and characters. This one I particularly loved as there was a link to events on an African Safari and I found those parts fascinating to read.
Most Surprising Read
Know Not Why by Hannah Johnson
This is not a book I would ever have thought of reading or even come across however I saw a book review on another blog and based on that I couldn't resist. I suspect it's one of those books people will either love or hate due to the style of writing but I'm definitely in the love camp. It's become one of my go to books whenever I need a bit of cheering up.
Favourite Series of 2015
Throne of Glass by Sarah J Maas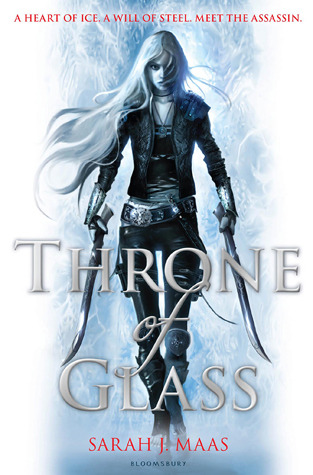 This was a difficult category to judge as I've read a lot of great series over the past year but when I thought about it there could only be one winner. I absolutely loved every book so far in this series including the novellas. They are packed full of action, have a feisty heroine who speaks her mind and isn't afraid to get stuck in and have some seriously hot guys to bring a bit of romance.
Honourable mentions should also be given in this category to the Lunar Chronicles by Marrissa Meyer and The Grisha Trilogy by Leigh Bardugo. Both of which I also loved.
Best Horror
The Beast of Barcroft by Bill Schweigart
I'd actually gone off reading horror stories as I found them all a bit predictable until I came across this book. It's a monster lurking in the woods type story and is seriously creepy at times. Definitely re ignited my love for horror stories.
Biggest Tearjerker
The First Last Kiss by Ali Harris
Every now and then you need a good weep fest and this definitely fits the bill. I think I started bubbling around the halfway point and didn't really stop until the very end. It's not quite in the same league as Me Before You by Jojo Moyes but it's definitely worth a read if you need a good cry.
Biggest Disappointment
Looking for Alaska by John Green
I know a lot of people love John Green and this book but honestly I just couldn't get into it. I couldn't relate to and didn't particularly like any of the characters so found the whole thing a struggle to read. I think this will be my one and only John Green book as it's put me off reading any of his other books.
Classic Read of the Year
The Princess Bride by William Goldman
OK it's probably more of a modern classic than your traditional classic but I wasn't really sure where else to put it and it had to feature in my top book list. If you've seen the film (is there anyone who hasn't?) you'll know exactly what happens in the book but it's still fantastic to actually read it. If that doesn't tempt you enough there is a final chapter which goes beyond the events of the film.
New Favourite Author (new to me)
Rainbow Rowell has obviously been around for a little while but for whatever reason this was the year that I finally discovered how wonderful she is. I'm still working my way through all of her books but I just love her writing style.
Overall Favourite Book of 2015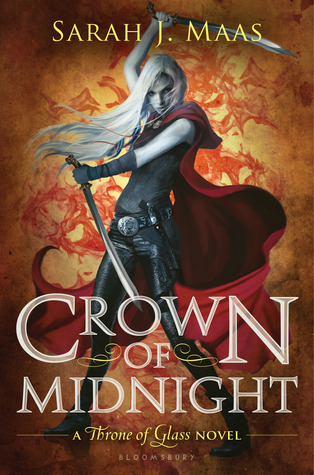 If any of you saw my very gushy review of this book on this blog the fact that I've chosen it as my favourite read of the year probably comes as no surprise. This was the book that took the series and the main character to a whole new level. Love, love, love it.