It's WWW Wednesday time.
The WWW Wednesdays meme is currently hosted by Sam @ Taking on a World of Words and is a great way to do a weekly update on what you've been reading and what you have planned.

To take part all you have to do is answer the following three questions:
What are you currently reading?
What did you recently finish reading?
What do you think you'll read next?
So here's my W's for the week.
---
Currently Reading
I thought that as Christmas is coming I should start to get in the spirit of things so I'm currently reading A Christmas Carol by Charles Dickens. While I've seen a few TV and film adaptations, this is my first reading of the original. It's also my first Dicken's book. I'm only around a quarter of the way through (the ghost of Marley has just appeared) but I'm really enjoying it. All of the characters feel so real and so well described.
---
Recently Finished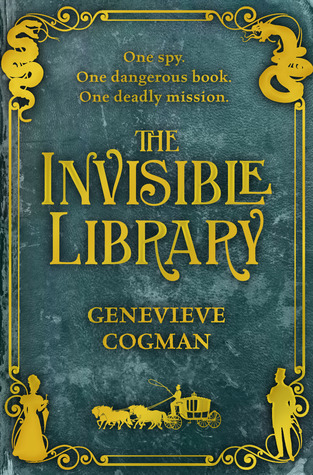 I've been reading a lot this week so have finished a few books. The first of which was The Invisible Library by Genevieve Cogman. Quite enjoyed it but didn't love it as much as I hoped I would. You can find my full review here.
After the Invisible Library I abandoned my original reading plan yet again and decided to read Knight and Play by Kitty French. I really like Kitty French, she is turning into my go to author when I'm looking for something fun and a little bit smutty. For what I was looking for it certainly disappoint although I have to admit I got a little bored with all of the erotic scenes (it was almost every page).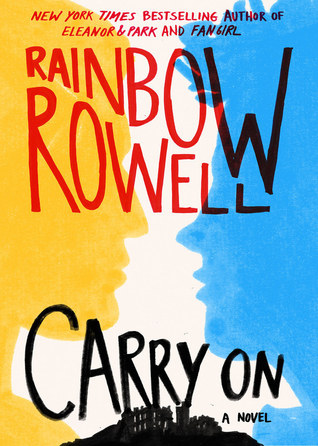 I also couldn't resist reading Carry On by Rainbow Rowell over the weekend. I'd been planning on saving it for Christmas but after reading so many good reviews I couldn't hold out any longer. I have to say all of the good reviews are totally justified. I loved it. I'm kind of hoping there will be a sequel.
Finally, I also read The Paper Swan by Laylah Attar. It was a book of the month in one of my GoodRead groups so wasn't something I would necessarily have picked for myself but found it a really engaging read. Once I started I don't think I put it down (other than when I was at work). I finished it pretty late last night so haven't had a chance to write a review but should have one up soon.
---
Reading Next
I'm starting to think that I should stop saying what I'm planning to read next as I never seem to stick to it. However this time I am determined to read at least a couple of the books I had from last week, Dangerous Lies by Becca Fitzpatrick and The Knife of Never Letting Go by Patrick Ness. I'm far too excited about both of them to hold out any longer.
I also got overly excited this week when I got home to find that Pan MacMillan had sent me an advance copy of Truthwitch by Susan Dennard. I read the first few chapters a couple of weeks ago and have been desperate to read the rest. It's also very pretty so there is no way I'll be able to resist (I can't find a picture but will photo for my review).
Overall it looks like I have some great books lined up for the Christmas period. Have you read any of them or have you been saving a book for the holidays?