It's WWW Wednesday time.
The WWW Wednesdays meme is currently hosted by Sam @ Taking on a World of Words and is a great way to do a weekly update on what you've been reading and what you have planned.

To take part all you have to do is answer the following three questions:
What are you currently reading?
What did you recently finish reading?
What do you think you'll read next?
So here's my W's for the week.
---
Currently Reading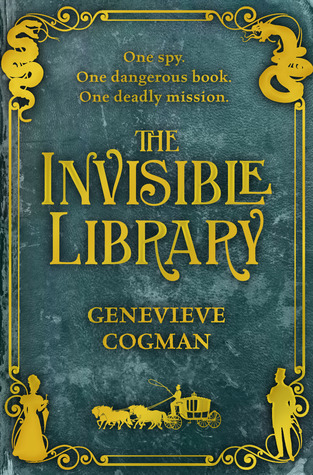 I completely abandoned my planned reading list from last week and am currently reading The Invisible Library by Genevieve Cogman. It's a mixture of steampunk, fantasy, science fiction and a detective story. Reminds me a little bit of Jasper Fforde's Thursday Next series. Slightly undecided about whether I'm enjoying it or not. I like the writing but it is a little bit slow and the narrator seems kind of detached from events.
I'm also still reading My True Love Gave to Me, a collection of holiday related short stories. I have to admit I haven't managed to get very far with it so can't comment on how good or bad.
---
Recently Finished
It's been another slow week for reading unfortunately but I did manage to finish Dead Ringers by Christopher Golden. I found this book hard work and ended up having to make a concerted effort to just finish it.
Haven't had a chance to post a full review but I'm probably not going to be giving it a good rating. I didn't particularly like any of the characters and wasn't too keen on the writing. I do seem to be in the minority on this so maybe I was just in the wrong frame of mind when I read it.
---
Reading Next
I only have 3 days of work left so think I'll be embarking on a reading binge from Saturday. As I'm almost finished the Invisible Library I think I may just carry on and read the next in the series The Masked City which I received as an ARC from NetGalley.
I also have a big pile of library books which I'd like to make a start on including Dangerous Lies, The Marble Collector and The Knife of Never Letting Go. I do have a few other books I've been saving but I think I'll hang on to them as a Christmas treat to myself.
If you have any other suggestions or if you've read any of these leave a comment below.
Happy Wednesday all.