Teaser Tuesday is a weekly bookish meme hosted by MizB of A Daily Rhythm. If you want to join in grab your current read, flick to a random page, select two sentences (without spoilers) and share them in a blog post or in the comments of A Daily Rhythm.
This week I'm reading The Invisible Library by Genevieve Cogman. It's about a librarian who travels to alternate realities to retrieve books. Bit of a mixture of detective story, science fiction and fantasy with some steampunk thrown in for good measure.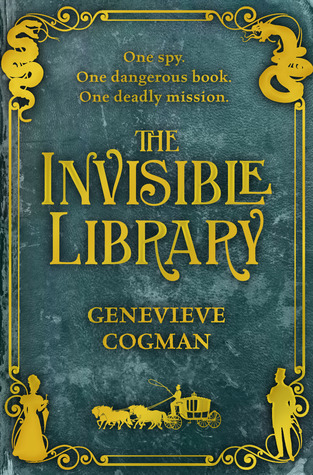 My Teaser
Irene paused, considering what words she could use that wouldn't get her into trouble later if repeated elsewhere. She personally liked Coppelia, but words such as Machiavellian, efficiently unprincipled, and ice-hearted didn't always go down well in conversations.

~ page 26
Happy reading everyone.