It's WWW Wednesday time.
The WWW Wednesdays meme is currently hosted by Sam @ Taking on a World of Words and is a great way to do a weekly update on what you've been reading and what you have planned.

To take part all you have to do is answer the following three questions:
What are you currently reading?
What did you recently finish reading?
What do you think you'll read next?
So here's my W's for the week.
---
Currently Reading
I started reading Six of Crows by Leigh Bardugo yesterday and, while it's still early days, I'm enjoying it so far. I read the Grisha trilogy at the start of the year and really liked it so it's nice to be back in that world again. Just need to get used to the new characters.
I'm also kind of re reading Harry Potter and the Philosopher's Stone. I spotted it on kindle unlimited and couldn't resist. I've watched the films many times but it has been a long time since I read the book. It's strange but nice.
---
Recently Finished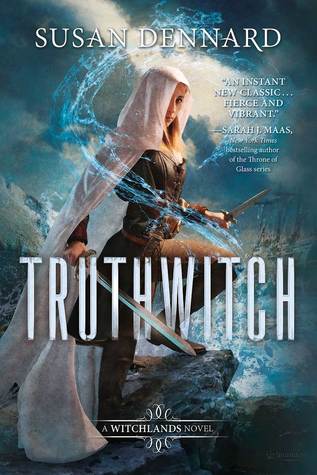 It's been a slightly slower reading week for me as I was forced to return to work or have no money to buy books.  I did however finish Hopeless by Colleen Hoover. This was my first book by this author and I had slightly mixed feelings about it which you can read about here.
I also read the extended extract of Truthwitch by Susan Dennard which I received from NetGalley. I'll be posting a sneak peek soon but it definitely has the potential to be big next year
.
Finally, as predicted, I couldn't resist reading Northwoods by Bill Schweigart which I also received from NetGalley. It's the follow up to The Beast of Barcroft and takes the horror up a notch. I'm not supposed to review till nearer the release date of February but I definitely recommend the series to anyone who likes Stephen King or James Herbert books.
---
Reading Next
I have a huge big pile of library books which are due back in just over a week so should really be reading them. It seems unlikely I'll get through them all in that time but I'm hoping to read The Rosie Project and Delirium.
I also have an ARC of Dead Ringers which I should probably already have read (I think it may have been published) so hopefully I can squeeze it in somewhere too.
If you have any other suggestions or if you've read any of these leave a comment below.
Happy Wednesday all.