Teaser Tuesday is a weekly bookish meme hosted by MizB of A Daily Rhythm. If you want to join in grab your current read, flick to a random page, select two sentences (without spoilers) and share them in a blog post or in the comments of A Daily Rhythm.
Last night I started reading Hopeless by Colleen Hoover. I've heard a lot of great things about Colleen Hoover but this is the first book by her I've gotten round to reading. Only a few chapters in but enjoying it so far. Anyway here's this week's teaser.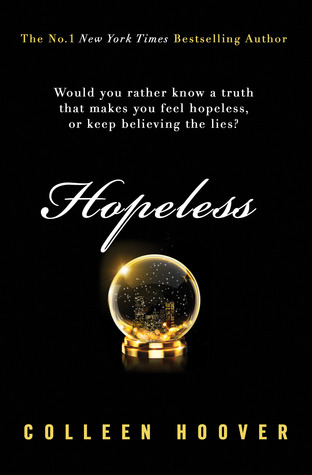 My Teaser
"I can't distinguish between butterflies or a stomach virus, but either way I'm not fond of the way that voice penetrates right to the pit of my stomach. I stiffen and slowly turn around, all of a sudden aware that I'm no where near as confident as my past would lead me to believe."

~ page  28
Happy reading everyone.