The WWW Wednesday meme is hosted by Sam @ Taking on a World of Words and is a great way to do a weekly update on what you've been reading and what you have planned.

To take part all you have to do is answer the following three questions:
What are you currently reading?
What did you recently finish reading?
What do you think you'll read next?
---
Currently Reading
I am going through one of those phases again where I find it downright impossible to decide what to read. I think it's a combination of a lot of stuff going on in RL and feeling a bit slumpy but I'll pick up a book read a few pages then put it down again.
I have however started reading Aurora Rising by Amie Kaufman and Jay Kristoff and so far it does seem to be holding my attention. I'm kind of hoping that a fun, action packed YA will be just what I need and I'm really excited to finally be reading something by these authors. So far it's reminding me of Star Trek and Aliens, with maybe a bit of Firefly in there too.
On a semi related note I spied a Firefly book in the bookstore (Firefly: Big Damn Hero) but didn't get it despite being sorely tempted. Has anyone read it? Is it any good?
Recently Finished

So yeah, my reading has been a little all over the place over the last week but somehow miraculously I managed to finish three books, the first of which was Sleep by C.L. Taylor.  I always enjoy Taylor's books and this one was no exception. It's about a group of people stuck in a hotel on Rum (small island off the coast of Scotland) during a storm and one of them may be a killer. It's an exciting and twisty who dunit that's packed full of red herrings. I may have guessed the killer but it really kept me questioning my theory till the very end.
Second book finished was NA romance The Shameless Hour by Sarina Bowman. This is one that'd been on my TBR for a while so when it popped up on Kindle Unlimited I couldn't resist. Bella is such a wonderfully original character and the story while tough to read at times was very well done.
The third and final book finished this week was Call It What You Want by Brigid Kemmerer, which I received from NetGalley. Not sure why I decided to read this now (it's not out for a month or so) but am very glad I did as I absolutely devoured it. I think I read pretty much the whole thing in a morning and loved every moment of it. If you like YA contemporary I'd highly recommend. Kemmerer is great at creating complex characters and stories that are full of emotion (I cried… more than once).
Reading Next
As I've failed miserably at reading any of the books I've put here over the last two weeks, this week I'm just going to list the new books I've gotten (or are due to arrive tomorrow). Very excited about all of them and will no doubt end up reading them instead of the ARCs I really should be reading.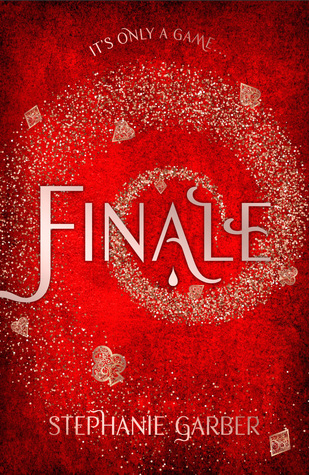 Have you read any of the books on my list this week? Any others you'd recommend? As always please feel free to leave comments and links below.
Happy Reading ❤