The WWW Wednesday meme is hosted by Sam @ Taking on a World of Words and is a great way to do a weekly update on what you've been reading and what you have planned.

To take part all you have to do is answer the following three questions:
What are you currently reading?
What did you recently finish reading?
What do you think you'll read next?
---
Currently Reading
I started reading From the Shadows by G.R. Halliday on Monday and am already half way through and really enjoying it. It's about the hunt for a serial killer and is set up in the Highlands of Scotland. It's been a while since I read a police procedural and this is very well done. It's a little bit gruesome in places but very atmospheric and quite addictive.
On audio I'm about to start Heroes by Stephen Fry. I have high hopes for this one as Stephen Fry is a brilliant narrator and I love myths and legends.
Recently Finished

There has been lots more hanging around the house over the last week as I had to keep an eye on my cat (he'd been in the wars and hurt his leg) but I have to admit I spent more time watching TV than reading as my concentration was shot to hell. I did however manage to finish two books.
The Diviners by Libba Bray

 – It's taken me about 5 months as I kept losing my library hold but at long last I've finished this and do you know I think I kind of loved it. The narrator was absolutely brilliant and while the story was a little slow in places there were some genuinely chilling moments. I've already used an audible credit for the next in the series.

 Wolfhunter River by Rachel Caine – I was a little wary of this as the reviews I'd come across while not bad did seem to say it was the weakest in the series so far. It may have been my lowered expectations but I did really enjoy it and read the whole thing in pretty much one go. It's still not my favourite in the series, there's nothing stand out about it, but I do love the characters and the story was quite a page turner.
Reading Next
I got my hands on a couple of ARCs during the week that I don't think I'll be able to resist for long, The Bride Test in particular is really calling to me as it's one I've been really looking forward to reading. I also want to get into the back list a bit with the first in the Mercy Thompson series, Moon Called.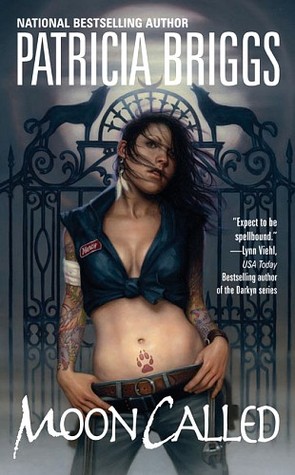 Have you read any of the books on my list this week? Any others you'd recommend? As always please feel free to leave comments and links below.
Happy Reading ❤