So we're well into 2019 and these are long overdue but I decided that rather than post some overly optimistic goals at the very start of the year I'd wait a week or two and see which ones stuck 🙂
2018 was a fantastic bookish year for me but I have to confess I failed miserably with pretty much every goal I set for myself last year. Given this, there's arguably not much point in setting new goals (I don't exactly beat myself up if I don't achieve them) but I do find it useful to reflect on what I have achieved and think about what I want to do. I might fail again but it does at least give me a little bit of motivation for the next few weeks 12 months.
---
Reading Goals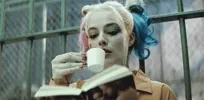 Similar to the last couple of years my primary goal is to expand and diversify my reading and to focus more on quality rather than quantity. I do feel like I read a lot of diverse reads, particularly lgbt, so I want to continue that but I noticed last year that the books I read are predominantly by UK/US authors and are set in the UK or US. I therefore want to read a lot more translated fiction and books set in other locations. My secondary goal is to reduce my TBR by reading more of the books I own but have never gotten around to, finishing those series I've stopped midway through and getting my NetGalley shelf under control.  To that end I've therefore set myself the following reading goals:
GoodReads Challenge  – This year is all about finding diverse books and reducing my TBR so I'm not going to worry too much about how many books I read, although if I want to make any kind of dent in my TBR it will need to be a lot 🙂 Over the last few years I have been reading between 130 and 160 books so I'm setting my target for 2019 to 120 books i.e. 10 per month. This shouldn't be too challenging for me but if I don't hit it I'm not going to be particularly upset.
Physical TBR – After moving home I discovered I have a whole bookcase full of books I haven't read (this is in addition to the few hundred on my kindle). My plan for 2019 is to read them (and some of the backlist on my kindle). I'm unlikely to read every book in my bookcase so my target for 2019 is to read enough books to clear a shelf. This could be anywhere between 10 and 30 books, so I'll go somewhere in the middle and set my target for 20 books.
NetGalley – Every year I set myself the goal of reducing the number of books on my NetGalley shelf and every year I fail miserably. As I write this I have 74 books sitting on my shelf with the oldest one dating back to July 2015. Realistically there's no way I'm going to stick to a request ban but I'm going to try yet again to request no more than I read/review each month. I will also go through the older books on my shelf and remove any I am probably not going to read, for those that remain I intend to read at least one book from my older than 3 months stack each month. Hopefully this will get my ratio back up above 80% (it's currently 74%).
Series Completion – I have a very bad habit of starting a series and never finishing it despite owning all of the books (see previous). In 2019, I'm therefore planning to complete one series a month.
Geographically Diverse Reads – Last year I read a few books by Korean, Japanese and Scandinavian authors and absolutely loved it so I want to try and read more geographically diverse and translated fiction this year. I haven't quite figured out what kind of target to set as I need to see what books I can find but lets say I'll aim for 10 translated works in 2019. I can think of two already on my TBR so only another eight to go. If you have any recommendations let me know.
Reading Challenges – I'm a bit of a team reading challenge addict and tend to sign up for pretty much everything so I often find myself under pressure to find books that fit specific tasks or goals and to read as much as possible, as fast as possible. I was going to commit to not joining any team challenges but that ship has already sailed. Instead I'm going to be more selective in the team challenges I take part in picking only the less restrictive or time critical ones. In terms of individual challenges I'm taking part in this years Popsugar Reading Challenge. I do usually track my reads against this challenge but this year I may even read some books specifically for it 😀
---
Blog Goals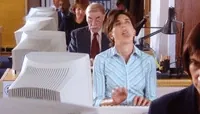 With all of the changes that have been going on in my personal life I feel like things have been slipping a bit blog wise. I've been taking sudden and unexplained hiatuses and generally just neglecting it. Needless to say while most of my followers have stuck with me (I love you guys), my stats have been slipping a bit. I think it's therefore time I get back into it and give it a real refresh. It may not happen immediately (Jan/Feb are hell for me at work) but I'm planning the following:-
Redesign – I've been wanting to look at the branding and images on my blog for ages so hopefully 2019 will be the year I finally manage it. I'm not very artsy or creative (what can I say, I'm an accountant), and I'm also a perfectionist, control freak so it's gonna take me a while but I'll give it a go.
Regular posting – I'm a bit of a pantser as far as this blog goes and currently do next to no planning or scheduling. I therefore want to introduce a schedule and try to stick to it. I'll keep doing my usual bookish memes (Teaser Tuesday, WWW Wednesday) but I want to set regular days for reviews, discussion posts and any other content I think up. Hopefully that means you'll all know what to expect and I can maybe try a bit of time management and scheduling.
---
Personal Goals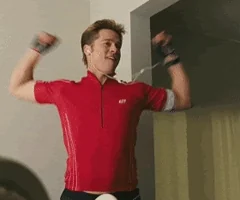 2018 was a year of change for me, I turned 40, moved house and there have been a lot of changes at work so I have to confess I've been feeling a bit overwhelmed by everything. I've suffered from anxiety and panic attacks on and off since high school and all of these big events at the same time have left me feeling close to a meltdown at times. I don't usually set personal new year's resolutions but this year I'm hoping if I set some self care goals it'll give me a bit of motivation to actually do something and get me back on an even keel.
Exercise – between horse riding and going to the gym I used to do a lot of exercise but over the last couple of years both my horse and I have suffered from numerous injuries which initially prevented me from doing much (and which I now use as an excuse to not do much). This year I'm going to venture back to classes at my local sports centre and start walking more. I also want to take some riding lessons again (funds permitting) and maybe try something new (I'm thinking dance classes).
Learn a new skill – Part of the reason I've been feeling so anxious and worried about everything is because I'm bored. I need something to keep me busy and distracted so I'd like to learn something new. Ideally I'd love to find something practical so I can fix up my new house myself but I'm also going to try to learn a language and maybe see what courses catch my eye at the local college.
Volunteer – last year I volunteered at Bloody Scotland and very much enjoyed it. I was mostly moving chairs, collecting tickets and providing information/directions but it was great fun meeting and chatting to authors and visitors from all over the world. I'm a total introvert so doing something like this didn't come easily but after it was all over I felt like I'd really achieved something and wanted to do more. Hopefully I'll get the chance to take part again this year but I'm also looking for other volunteering opportunities.
So that's it. Looking at the length of this post it's now seeming a lot but I don't think I've put anything down which isn't possible (I hope). Wish me luck!
Do you set yourself reading or blog goals? Do we have any in common or are you trying something very different this year?