The WWW Wednesday meme is currently hosted by Sam @ Taking on a World of Words and is a great way to do a weekly update on what you've been reading and what you have planned.

To take part all you have to do is answer the following three questions:
What are you currently reading?
What did you recently finish reading?
What do you think you'll read next?
---
Currently Reading
Not sure why but I seem to be in the mood for crime and thriller books at the moment so when my request for Chris Brookmyre's latest novel Fallen Angel was approved on NetGalley I couldn't resist jumping straight in. I'm currently around a third of the way through and very much enjoying it.
On audio, my hold on The Diviners finally came in so I've started listening to it again. It's been a couple of months since I last listened to it so I ended up jumping back a little to remind myself what was happening but starting to make some progress again. I really must make an effort to spend more time listening to it before it returns itself again.
---
Recently Finished
I haven't done a WWW post since before Christmas so I've included pretty much everything I've read since mid December. Have to admit I wasn't in the mood for anything too serious over the holiday period (I was ill, my central heating packed in and it was the holidays) so there's an abnormally large number of books with shirtless men on the cover on my list but I needed something to heat me up 😉 And they fit some challenges I was doing.
The Christmas Sisters by Sarah Morgan (4 stars) – This was more family drama than romance but it was a really enjoyable and emotional read. You can read my full review here.
An English Bride in Scotland by Lyndsay Sands (3 stars) – The first book by Sands I've managed to finish and it was a pretty good read, although given I'm struggling to remember what happened in the story, it must not be an especially memorable one.
Sixth Grave on the Edge by Darynda Jones (4 stars) – There seemed to be a lot of different stories mixed together this time around rather than one big mystery to be solved but the romance, which has been my main niggle in this series, is much improved.
Seventh Grave & No Body by Darynda Jones (4.5 stars) – Think this may be my fave in the series so far. Loving how the characters are developing and while the focus is more on the grim reaper side than the PI again it feels a bit more cohesive.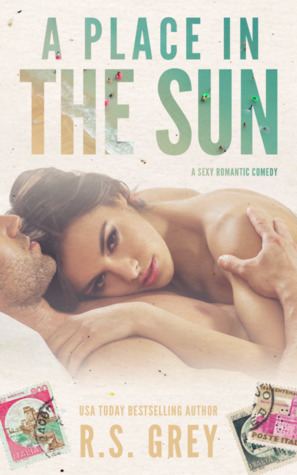 Captive by Tess Oliver (3 stars) – A very problematic storyline but an incredibly addictive read. This is one of those stories I feel like I shouldn't have enjoyed (but I kinda did). Not sure I'll be continuing on with the trilogy though.
Roomies by Christina Lauren (4 stars) – I love the whole fake relationship that might be real trope so I was always going to love this story and it's especially good as it's set in a theatre
A Place in the Sun by R.S. Grey (3.5 stars) – I didn't realise when I started this it was kind of a sequel to the first Summer Games book but it can easily be read as a standalone. Like all of Grey's books it's an enjoyable and quick read. Didn't feel much of a spark in the romance but the Italian setting was wonderful.
The Glass Woman by Caroline Lea (???) – My review will probably be going up next week (if I manage to write it up) so I'm not rating just yet. It is however a wonderfully atmospheric read and one I definitely recommend if you like historical mysteries with a little bit of witchcraft and superstition in the mix.
Verity by Colleen Hoover (3.5 stars) – Something a bit different from CoHo and while I do love her writing and found this an engaging story it didn't really wow me. I kind of wish she'd pushed things a little further or put a real twist into this mystery.
Cold Hearted Rake by Lisa Kleypas (3 stars) – I think I've been reading too many historical romances as they're all starting to get a bit samey. This is still an enjoyable read (and I read it in one sitting) but nothing really stood out about it and I found myself more interested in the secondary characters than the leads.
---
Reading Next
I foolishly decided it was a good idea to grab the thirteenth and final book in the Charley Davidson series from NetGalley (it was Read Now) despite only having read the first seven so I think I'm going to try and read book eight next (they're addictive and easy reads so it's not exactly a hardship). After that I'm kind of tempted to return to my reading life of crime with Steve Cavanagh's new book Twisted before jumping into a new romance from Sophie Kinsella 🙂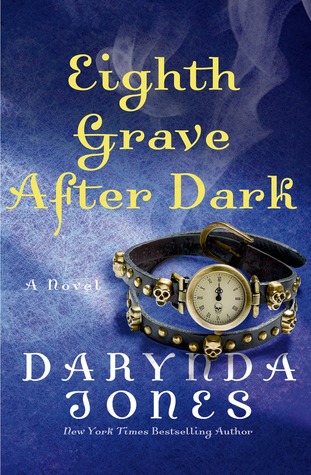 Have you read any of the books on my list this week? Any others you'd recommend? As always please feel free to leave comments and links below. I am still having issues with my phone at the moment (the battery dies if I use wifi/data for more than 10 mins) so I will apologise in advance for my delay in responding.
Happy Reading ❤